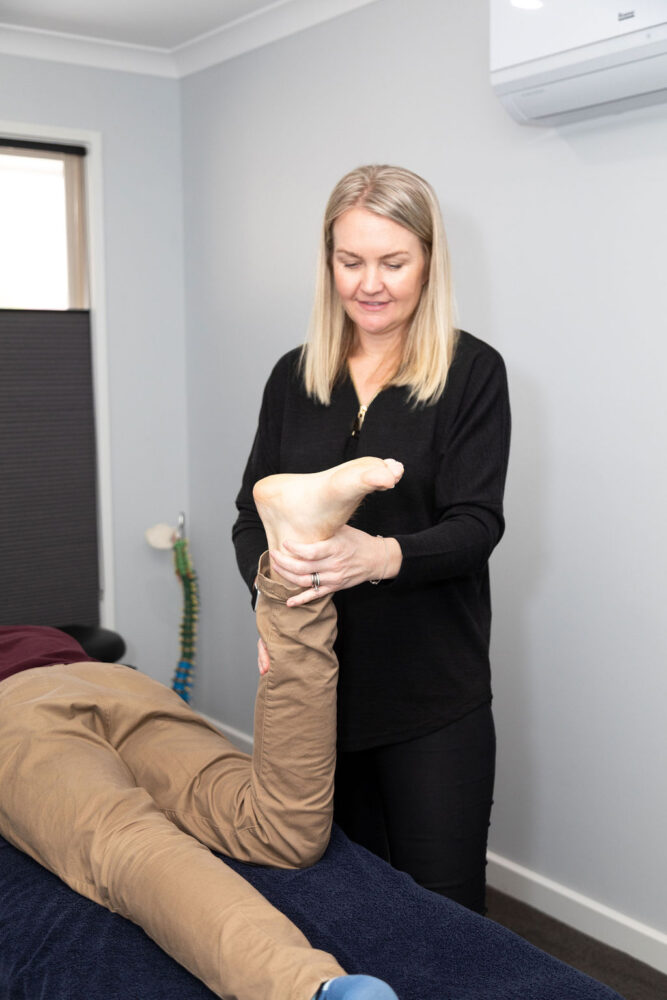 Sports Injury and Pain Treatment
HAVE YOU BEEN INJURED PLAYING SPORT OR EXERCISING?
Whilst traditionally physiotherapists have been the health professional of choice for sporting aches and pains, Osteopath are also highly skilled at diagnosing, assessing, treating and rehabilitating all sporting injuries. 
If you want to get back out there sooner Osteopathy can nurse you through all stages of recovery.  We strive for results where other treatments have failed.
Choose Your Osteopath
OUR OSTEOPATHS ARE EXPERIENCED IN TREATING SPORTS INJURY AND PAIN
Hi There
I've been really lucky to help my sporting clients achieve their goals.  Some are weekend warriors wanting to be able to jog 5km, others are body sculpting competitors who need to train intensely. Sports enthusiasts are really motivated to get better so that they can continue competing, which makes my job so much easier.
Hello
I have been involved with Melbourne Rebels Rugby for many years so have been able to help pitchside with all sorts of injuries. I've seen just about everything from concussion to broken legs and rolled ankles! It's so satisfying when I can play a part in a clients' recovery.
Nice to meet you
Having been a cricketer for many years, I have sustained many sporting injuries so I am well versed in what it takes to recover and get back out on the field.  I really enjoy working with clients to get them stronger than their pre-injured state and back playing the sport they love.
No More Searching Online!
CHOOSE YOUR OSTEOPATH AND BOOK ONLINE OR CALL AND WILL MATCH YOU WITH THE BEST OSTEOPATH TO TREAT SPORTS PAIN AND INJURY
WEIRD AND WORRYING SPORTS PAIN AND INJURIES
One of the most worrying and dangerous sports injuries is concussion. Concussion is not always easily diagnosed – some people lose consciousness, others don't. And if players return to sport too quickly there is a high probability of sustaining another head injury. And multiple head injuries can prove fatal! If you suspect a concussion, please consult one of our osteopaths immediately!
RECURRING SPORTS INJURIES COULD BE A SIGN THAT SOMETHING IS SERIOUSLY WRONG!
One of the most common soft tissue injuries in sport is hamstring tears. Recurring hamstrings tears can actually be caused by a dysfunction in the lower back. If only the symptoms are treated, the tears will continue to recur as the true cause is not being addressed. And that's where we come in! Our Osteopaths always dig deeper to discover the underlying cause. We see each client as a whole person and not just a set of symptoms.
HAVE YOU TRIED OTHER TREATMENTS BUT NOTHING SEEMS TO WORK?
Our Osteopaths may assist in the treatment of everything from shoulder injuries to plantar fasciitis in the foot. Other sports injuries include soft tissue injuries such as hamstring and quadriceps strains, tennis and golfers' elbow, back pains or spasms, groin pain such as osteitis pubis, knee pain such as ligament tears and ankle sprains. We pride ourselves on getting you back on the field sooner.
DO YOU HAVE QUESTIONS?
Call 5941 4157 or talk to us via the chat box to have your questions answered straight away.
We Help People Like You
PEOPLE WHO NEED ANSWERS AND WANT RESULTS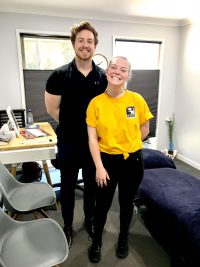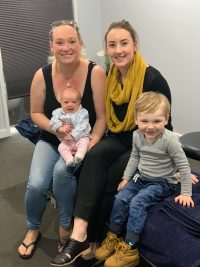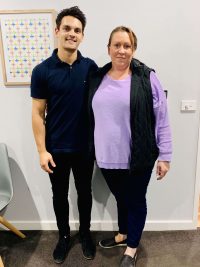 Get happy and healthy! Our Osteopaths have been treating sports injuries for over 15 years! We have treated thousands of happy satisfied clients because we treat everyone like a VIP.
MORE ABOUT SPORT INJURIES AND PAIN
Sports injuries do differ from everyday injuries.  Athletes require a higher level of performance and demand placed upon their body, which can add stress and strain to muscles, ligaments, tendons and joints.  Added to this is the shortened time frames – most athletes don't want to be side-lined for long.
Coming from a healthcare background, many of the osteopaths at Pakenham Osteopathy have participated in, currently play sport, or have been involved in sports training, so this gives us an added advantage.  We know what it feels like! And we have sport specific knowledge that addresses the acute, chronic and overuse injuries.
CAN OSTEO HELP?
Absolutely!  Osteopaths are highly trained in injury management and prevention.  Whilst traditionally this field was dominated by physiotherapists, osteopaths are now making a name for themselves in sport pain and injury.  
In the initial stages of an injury, our Osteopaths will work with you to manage your pain and decrease inflammation to the affected area.  This is often where the RICE (rest, ice, compression, elevation) principal was used, although more recently there has been a shift to the MOVE principal:
Movement, not rest.
Options: offer other options for cross training.
Vary rehabilitation with strength, balance and agility drills.
Ease back to activity early for emotional strength.
Osteopaths are also able to provide strength and conditioning training programs and rehabilitation programs to get you back to the sport you love sooner.  Depending on the injury, we may recommend a brace (eg. for an ankle sprain), or the use of theraband straps and loops to re-train or strengthen injured areas.  We are competent in taping techniques with both rigid tape and Rock tape should you require it for your return to training or game day. 
We will work with you and your time lines so that you progress back to your chosen sport.  We can provide graded and individualised programs so that you build back up to and beyond your pre-injured state.
And we spend the time explaining your injury so that you are informed about what movements, positions or activities will aggravate your condition and what will help it progress. We also work closely with sports physicians should you require referral.
Give osteopathy a go next time you injure yourself on the sports field!
Each sport has specific injuries that occur more frequently due to the demands it places on the body.  Here are just some of the sports that we have helped our clients back to:
Contact Sports – AFL and RUGBY
With full body contact being allowed and little to no body protection, these sports have a high incidence of injury.  The most common injury in AFL is hamstring strains, followed by quadriceps and calf strains. The agility required when can lead to knee and ankle sprains whilst the body-on-body contact can cause shoulder injuries. 
Aaron Bond currently plays for Rowville but has been on the list at Box Hill.  He has suffered many injuries from a chronic shoulder complaint to his latest series of hamstring tears.
Another of our osteopaths, Leora Dobia has worked pitchside with the under age Melbourne Rebels sides as well as at a representative level.  Working pitch-side has given her great insight into acute management of injuries.
Basketball and Netball
These sports require agility and speed, and as such lower limb injuries are the most common accounting for around 62% of all basketball/netball injuries (Drakos, M. et al, 2010).  Ankle joint sprains, patello-femoral pain or acute knee trauma are the most common injuries with knee injuries being the most severe, costly, and resulting in the greatest amount of time out of the game¹.
Osteopaths Jack Troake and Lachlan Allen have completed in basketball for many years and accordingly have suffered injuries playing the sport they love.  Leora has played netball for many years so is well aware of the strains and sprains that can occur at training and during games.
Running
At any one time, 25% of runners will have an injury. And that can range from completely side-lined to a slight niggle during the latter stages of our workout.  Most injuries have been shown to occur with too great an increase in workload. Changes in workload can be due to a changes in distance, time, intensity of training, terrain (eg more hills, harder ground), footwear, running technique.
During running the foot hits the ground up to 1000 times per kilometre².  Obviously most running injuries occur in the lower limb where loading of the joints increases by 45%². Common injuries to runners include: Achilles pain, heel pain (plantar fasciitis), ankle sprains, shin splints, and knee pain.
Many of the team are recreational runners, and at any one time will be nursing themselves back to full health.  Thankfully they work in the right place!
Swimming
Swimming is an all over body workout that requires strength, flexibility and endurance.  Because of this swimmers are prone to overuse injuries particularly to the shoulder, knee and back.
"Swimmers shoulder" is the most common injury and can be caused by a variety of structures in this complex joint.  Knee pain is frequent injury in those who are breaststrokers, whilst low back pain is more prevalent in butterfly specialists.
Tom Gubbins, one of our Osteopaths, has also been a swim teacher for over 10 years so is well versed in stroke correction and also providing swimming programs for beginners to advanced.  Tom swims at Cardinia Life most Mondays and Fridays from 645am and is available to help out our Pakenham Osteopathy community.
REFERENCES:
1 https://sma.org.au/resources-advice/netball/
2 https://joints-health.co.uk/does-running-damage-the-joints
Latest posts by Dr Shane Peace
(see all)