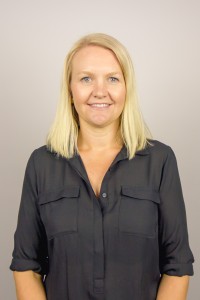 Skye Andersen
Skye and Shane established Pakenham Osteopathy (formerly known as Cardinia Sports & Spinal Clinic) in 2004 and it has now grown into a thriving outer Melbourne practice. Skye has an interest in acute neck and upper back strains, postural complaints and headaches and migraines.
Many of Skye's patients work in sedentary jobs which can result in slumped posture, weak back muscles and rounded shoulders.  Encouraging patients to stretch out tight muscles and re-build weakened back muscles enables patients to self-manage their condition so that it doesn't recur over and over again.
Since having had her own children in recent years, Skye also enjoys treating pregnancy-related issues and post-partum recovery.
Skye has also completed a dry needling course which may be useful for conditions that flare up with vigorous "hands on" treatment, such as highly acute neck or back pain, or the elderly.
As a mother of 2 young girls and a practice principle, Skye's life is a busy one. However, she still enjoys jogging, participating in her first full marathon in 2016.