WANT HELP WITH SCIATICA AND NERVE PAIN?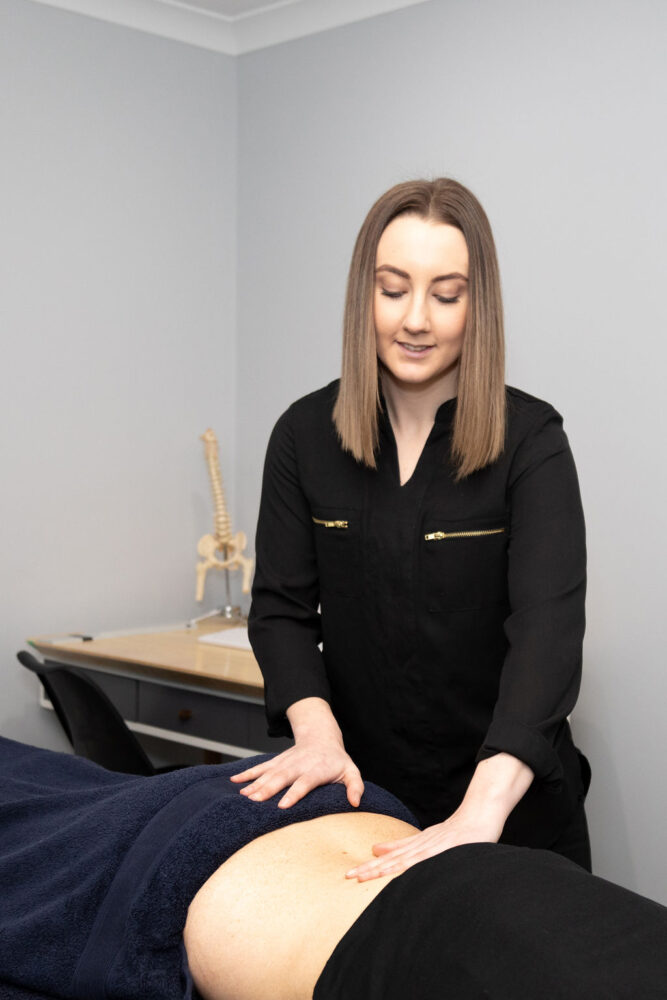 Sciatica and Nerve Pain Treatment
IS SCIATICA GETTING ON YOUR NERVES?
Sciatica is nerve pain arising from the sciatic nerve.  The nerve originates in the low back, passes down through the buttock into the back of the thigh, lower leg and foot.  
Symptoms of sciatica can include hot or burning pain in the buttock, pain in the buttock, hamstring or calf, pain in the ankle or foot, pins and needles in the lower limb.
Our Osteopaths are trained to identify the specific cause of your sciatica then treat it.  We also know our limits, and if we believe the cause is something beyond our capabilities, we can refer to a specialist.
Choose Your Osteopath
OUR OSTEOPATHS ARE EXPERIENCED IN TREATING SCIATICA AND NERVE PAIN
I enjoy treating
Chronic Spinal Conditions
Pinched Spinal Nerves
Disc Problems
I enjoy treating
Spinal Dysfunction
Upper limb & Hand Problems
Referred Pain
I enjoy treating
Degenerative Spinal Problems
Nerve Impingements
Disc Injuries
Why Wait?
CHOOSE YOUR OSTEOPATH AND BOOK ONLINE OR CALL AND WILL MATCH YOU WITH THE BEST OSTEOPATH TO TREAT YOUR SCIATICA OR NERVE PAIN
WEIRD AND WORRYING CAUSES OF SCIATICA AND NERVE PAIN
There are many causes of sciatica but some of the most common include disc injuries – such as a prolapsed or herniated disc – or degeneration, spinal stenosis – an age related changes which result in narrowing of the spinal canal, pregnancy and spondylolisthesis – a condition where one vertebrae slipped forward over another.
SCIATIC PAIN CAN BE A SIGN THAT SOMETHING IS SERIOUSLY WRONG!
In a small number of people, a condition called "cauda equina syndrome" can mimic sciatic pain. This condition can cause bowel and bladder incontinence, weakness and loss of sensation in the legs. If left untreated, these symptoms cannot be reversed. Immediate medical attention is required!
WHY AM I GETTING SCIATICA?
At its largest point, the sciatic nerve is about the width of a man's thumb. No wonder it can give out pain! Sciatic pain mainly affects those over the age of 50 and is rarely seen in anyone under the age of 20. We pride ourselves on getting to the cause of your sciatica and to get you moving more freely.
DO YOU HAVE QUESTIONS?
Call 5941 4157 or talk to us via the chat box to have your questions answered straight away.
MORE ABOUT SCIATICA AND NERVE PAIN
Sciatica is the term used when referring to pain in the buttock and/or leg as a result of pressure on the largest nerve in the body, the sciatic nerve.  The sciatic nerve is formed by the union of 5 nerves roots from the lower spine. It passes deep in the buttock and courses down the back of the thigh and leg into the heel and sole of the foot.
The sciatic nerve may be irritated, compressed, or inflamed by a number of problems in the lower back, causing sciatica. Sciatica is a type of lumbar radiculopathy, which means that the pain originates from the lumbar and/or sacral nerve roots.
Causes of Sciatica
There are several factors that may affect the nerve:
Mechanical compression:  This is when there is direct pressure from another structure on to the nerve.  Various structures can be involved by the most common include:

Herniated discs – where a disc pushes out and directly contact the nerve causing compression or irritation to the nerve.

Stenosis – which simply put means "narrowing" of the spaces where the nerve exit the spine.  This is unfortunately a normal age-related change causing nerve irritation and compression.

Segmental instability – occasionally we can get slippage of one vertebra relative to another.  This slip again compromises the space where the nerves exit the spine and can result in nerve pain.

Extremely rarely tumors, cysts, infection, or abscesses in the lower spine or pelvic region may compress the sciatic nerve

Physical characteristics: research indicates that there is a higher risk of suffering sciatica if:

You are overweight¹

Older individuals who are tall (typically over 180 cm for men and 170 cm for women)²

Research in the USA also shows that sciatica tends to occur more frequently in women.  Men, however, are reported to have more hospitalisations and surgery due to sciatica*.

Occupational causes: certain jobs put us at higher risk of suffering sciatica.  Some of these roles include truck drivers, machine workers, carpenters, and weight lifting athletes.  Any role that involves sitting for long period or repetitive bending and rotation place us at higher risk of developing sciatica.
Symptoms of Sciatica
The symptoms of sciatica may vary from uncomfortable and annoying to completely debilitating.  Symptoms can vary depending on which of the nerve roots are affected. One or more nerve roots may be affected simultaneously.
Common Symptoms
In most cases of sciatica there are some common symptoms that occur.  It generally affects only one leg at a time and causes pain in the lower back or buttock and down the leg.  Symptoms include:
Pain – it may be constant or intermittent. The pain is usually described as burning or a sharp shooting pain

Altered sensation – numbness, tingling or pins and needles may also be present

Weakness – may be felt in the leg and/or foot.  It can sometimes be described as a heaviness or lead like feeling in the leg

Change in posture may aggravate or allevaite pain – Sciatica pain may feel worse while sitting, trying to stand up, standing for a long time, bending the spine forward, twisting the spine, and/or while coughing.  Pain may increase or remain constant while lying down, causing disturbed sleep. Alternatively, walking may help relieve the symptoms
Treatments Available
Sciatica treatment in the early stages usually consists of conservative measures such as: 
Applying ice or cold packs to the low back reduces swelling around the sciatic nerve, as well as numbing the nerve to help minimize pain.

Heat therapy applied to the low back can relieve muscle tension and spasms that may be contributing to sciatica.

Seek help! Osteopaths are highly trained to help you understand what's happening during a sciatica episode.  We can also relax the surrounding musculature and maintain the mobility of the spine to help ease pain. We also can advise you on strengthening and rehabilitation exercises for the back muscles and spinal structures, which can gradually remove pressure from the lumbar spine and the sciatic nerve.

Movement – although most of us fear movement during a flare up, it is crucial that we keep moving.  Walking may help however if this places too much pressure on the spine, walking in a pool (hydrotherapy) can also help

Additionally,

over-the-counter pain relievers, such as non-sterioidal anti-inflammatory drugs can be used to deal with flare-ups of sciatica. In severe cases, stronger painkillers such as opioids or muscle relaxants are prescribed by a doctor to relieve intense, short-term flare-ups.
In rare and severe cases, more invasive therapy may be required:
A

microdiscectomy is a minimally invasive procedure in which the irritant on the sciatic nerve is removed. A microdiscectomy is usually used when a lumbar herniated disc or bone spur causes sciatica, and has a relatively short recovery process.

A

laminectomy

removes a portion of the vertebra called the lamina to relieve pressure on the sciatic nerve. This procedure is more common for sciatica caused by spinal stenosis, and involves a larger incision and somewhat longer recovery time than a microdiscectomy.
REFERENCES:
1 Shiri R, Lallukka T, Karppinen J, Viikari-Juntura E. Obesity as a Risk Factor for Sciatica: A Meta-Analysis. American Journal of Epidemiology. 2014;179(8):929-937. doi:10.1093/aje/kwu007.
2 Heuch I, Heuch I, Hagen K, Zwart JA. Association between body height and chronic low back pain: a follow-up in the Nord-Trøndelag Health Study [published correction appears in BMJ Open. 2015;5(10):e006983]. BMJ Open. 2015;5(6):e006983. Published 2015 Jun 15. doi:10.1136/bmjopen-2014-006983.
Latest posts by Dr Shane Peace
(see all)