WE OFFER A RANGE OF PRODUCTS THAT WE'VE HAND PICKED OR USED FIRST HAND
Whilst the majority of Osteopathy treatment is hands on, every now and again you can use a little extra help – from therapeutic pillows to low back braces – even supplements like Magnesium. We take the time to fit you to any product we may recommend, so you know that it is perfectly suited to your needs.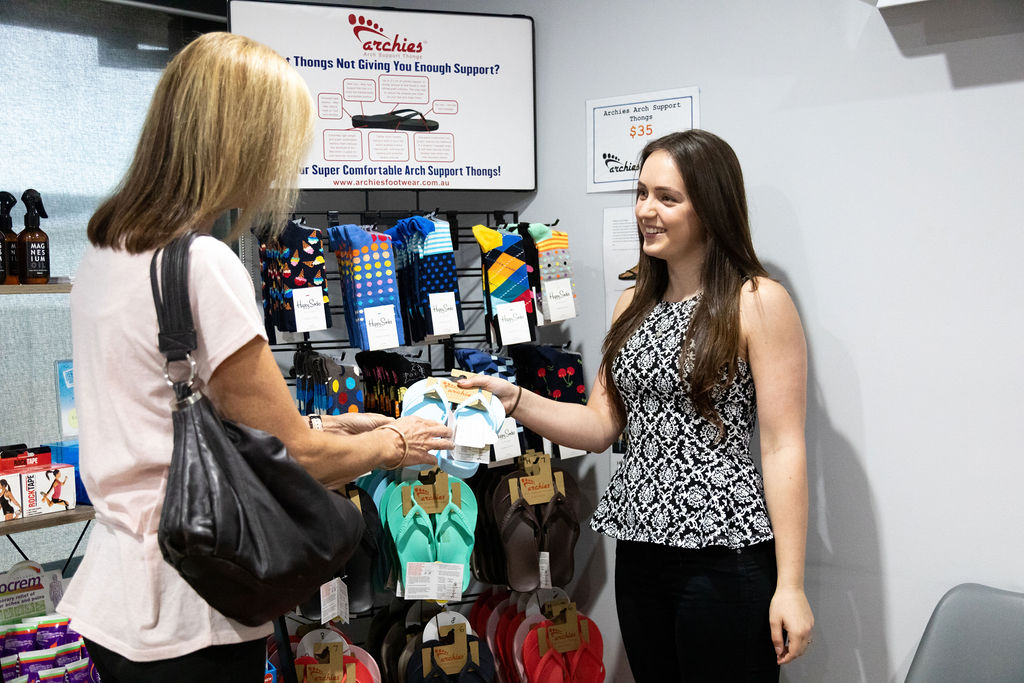 ARCHIES THONGS
Designed by a health professional who was tired of patients complaining of sore, aching feet and legs over the warmer months, these innovative thongs provide the same amount of support that you would find in an 'off the shelf' orthotic, however with the patented design, they look just like normal thongs.
Archies Thongs are made from a super comfortable foam material and the orthotic support found within the thongs may help to reduce strain from feet and lower limbs.  But, Archies Thongs can be worn by anyone who just wants an unbelievably comfortable thong, not just those with foot or leg pain.  Once you start wearing Archies Thongs you will never want to take them off!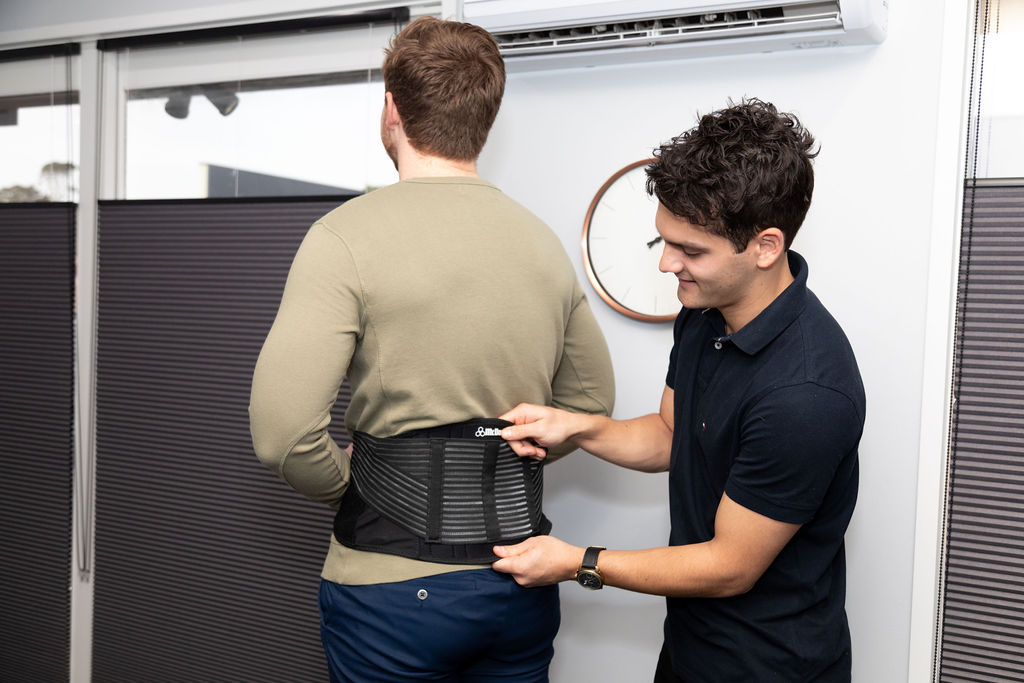 BRACES
We stock a range of different braces for various parts of the body including the knee, low back and pregnancy braces. Our osteopaths professionally fit each brace and we always allow our patient to try on the braces before they purchase to ensure optimal results.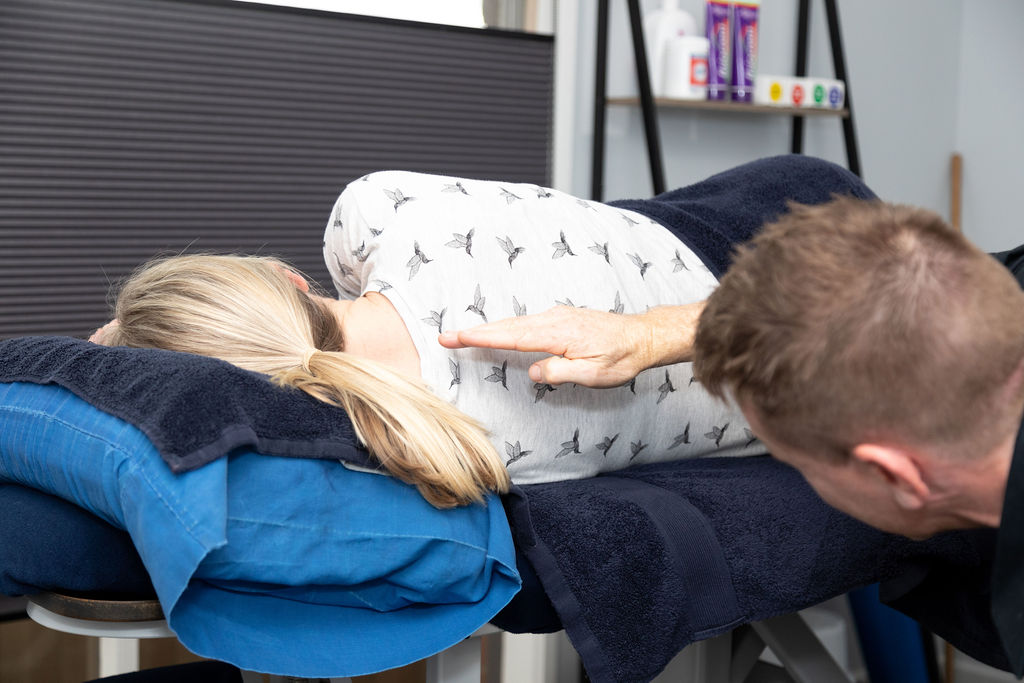 THERAPEUTIC PILLOWS
A selection of therapeutic pillows are available at the clinic and they are designed to contour and stabilise the upper back and neck, particularly important in headache and migraine sufferers.  We spend approximately a third of our lives in bed so a supportive yet comfortable pillow is an essential part of your spinal health.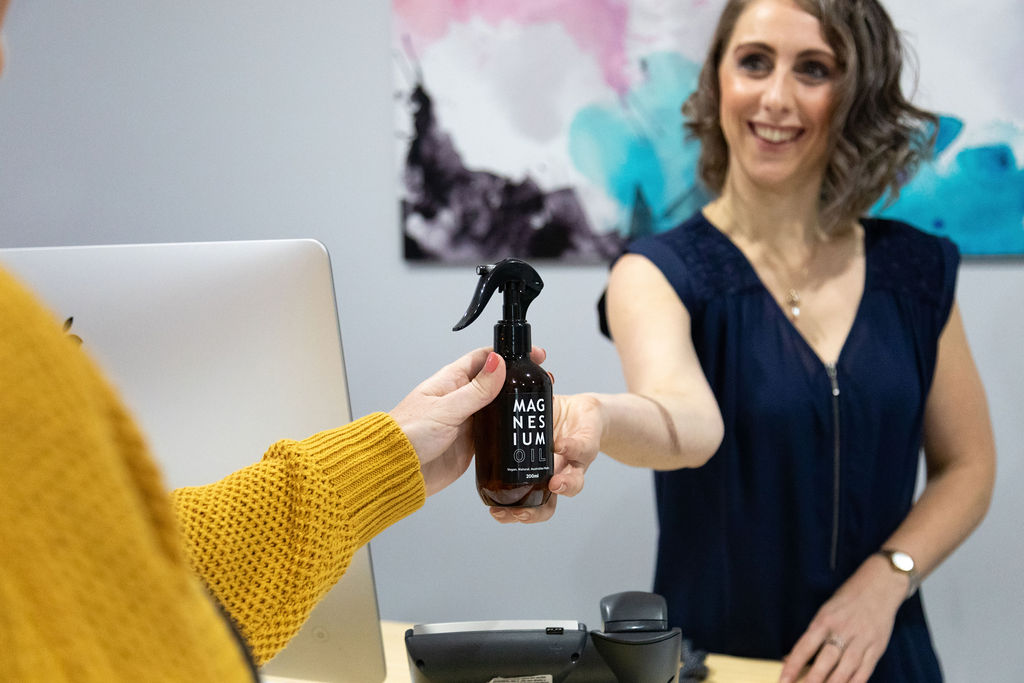 MAGNESIUM SRAY AND CREAM
Taking magnesium is known to improve sleep, muscle cramping, stress related muscular tightness and recovery from exercise. It is also very important for the health of our heart, nerves, teeth and bones!
Some forms of magnesium aren't absorbed as efficiently in our body, so talk to one of our osteopaths and see which one is best for you! Currently available in powdered & spray form at the clinic.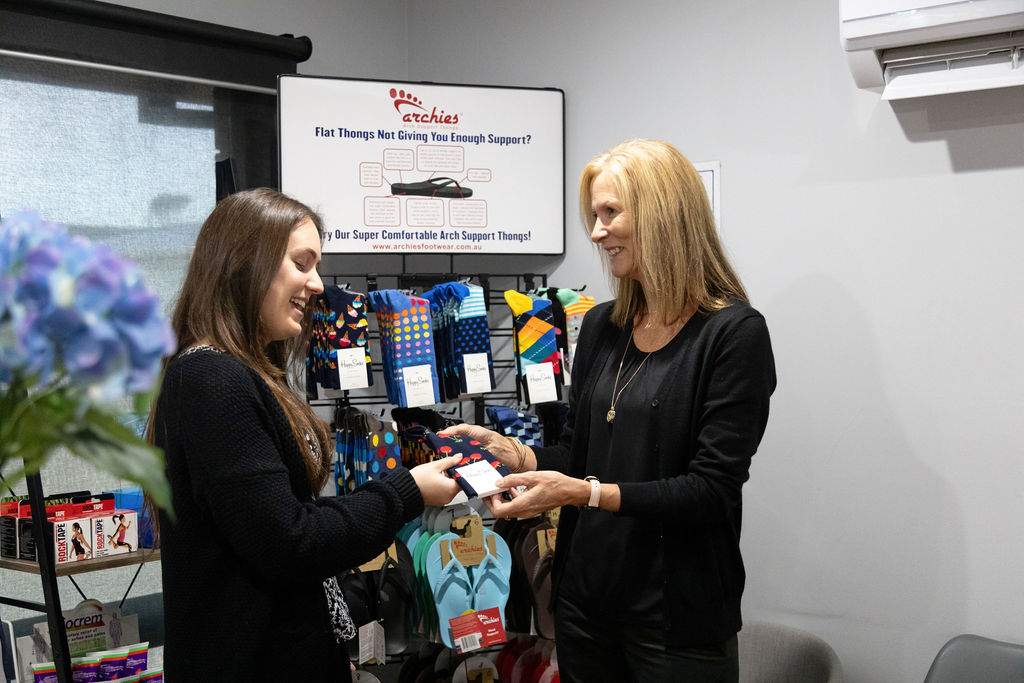 SOCKS
These are just for fun! Happy socks = happy feet! Lots of different colours and patterns available.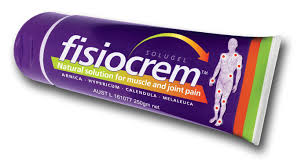 FISIOCREM
Fisiocrem is a massage cream to care for the muscles and ligaments following injury related to daily activity or intense physical exercise, and for temporary relief of muscular aches and pains.  It features all natural ingredients that have anti-inflammatory properties.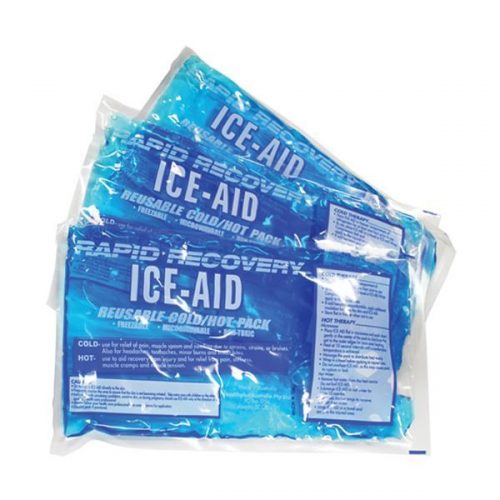 HOT AND COLD PACKS
The packs are dual purpose – they can be placed in the fridge for those acute, inflamed areas or placed in the microwave to heat up sore, chronic or arthritic injuries.
Latest posts by Dr Shane Peace
(see all)