WANT HELP WITH HEADACHES AND MIGRAINES?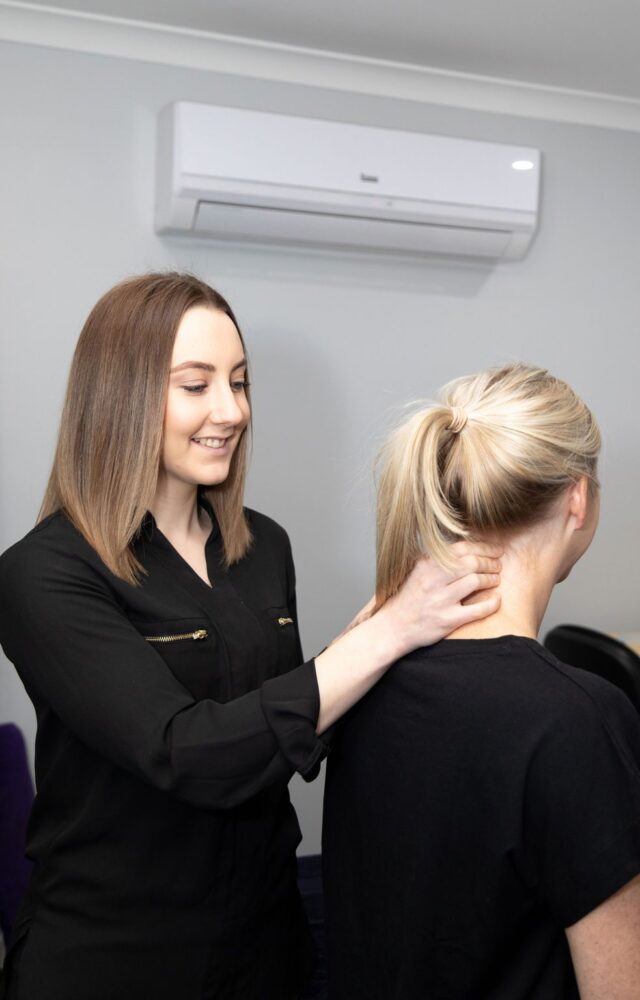 Headache and Migraine Treatment
FED UP WITH THE POUNDING IN YOUR HEAD?
Headaches and migraines are debilitating! There are a range of complications that cause headaches and migraines, from problems in the upper neck joints to complications that can be serious or life threatening.
Our Osteopaths are trained to identify the source of your migraine or headache then treat you using a range of techniques, or refer you to a specialist to avoid devastating complications.
Unfortunately there is no magic cure, but that does not mean you have to suffer. We pride ourselves on getting results where other treatments have failed.
Choose Your Osteopath
OUR OSTEOPATHS ARE EXPERIENCED IN TREATING HEADACHES AND MIGRAINES
I enjoy treating
Neck Pain Related Headaches
Cluster Headaches
Posture Problems
I enjoy treating
Spinal Dysfunction
Neck Strains
Migrainous symptoms
I enjoy treating
Tension Headaches
Jaw Complaints
Posture Related Headaches
Don't Wait Any Longer?
CHOOSE YOUR OSTEOPATH AND BOOK ONLINE OR CALL AND WILL MATCH YOU WITH THE BEST OSTEOPATH TO TREAT YOUR HEADACHE OR MIGRAINE
WEIRD AND WORRYING CAUSES OF HEADACHES AND MIGRAINES
Whilst many people are aware that headaches and migraines can be triggered by certain foods or stress some lesser known causes include lightening and perfumes!  People were 28% more likely to suffer headaches and migraines on days when lightning struck near their homes, according to a 2012 study¹.  Perfumes and strong odours were also identified as a trigger in another study².
RECURRING MIGRAINES AND HEADACHES COULD BE A SIGN THAT SOMETHING IS SERIOUSLY WRONG
Whilst headaches and migraines are painful they can indicate something more sinister.  A headache that is new or different, one that wakes you while sleeping, or a migraine that is associated with other symptoms such as weight loss, visual changes or nausea, or migraines and headaches that persist for weeks without improvement require immediate attention.
HAVE YOU TRIED DIFFERENT HEADACHE AND MIGRAINE TREATMENTS BUT NOTHING SEEMS TO WORK?
We have treated just about every type of headache and migraine imaginable and we would love to help you. These include tension, cluster, sinus, TMJ and cervicogenic headaches.  We pride ourselves on getting results with common, complex and chronic migraines and headaches where other treatments have failed.
DO YOU HAVE QUESTIONS?
Call 5941 4157 or talk to us via the chat box to have your questions answered straight away.
THE MOST COMMON QUESTION WE ARE ASKED IS HOW TO STOP OR CURE MIGRAINES AND HEADACHES
The truth is your condition is as unique as you are so there is no magic cure or foolproof remedy to stop your migraine or headache, but if you are looking for an alternative to taking medication, Osteopathy might be the natural remedy you have been searching for?
We love treating locals from Pakenham, Berwick, Beaconsfield Bunyip, Officer and anyone who wants to feel healthier and happier. We hope to meet you sometime soon.
HEADACHES
Headaches are one of the leading causes of pain and disability.  You've probably experienced at least one in some capacity in your lifetime and if you haven't then we'd like to know your secret!
There is a seemingly endless list (we're talking in the vicinity of 300!) of different types of headaches, some more serious than others.  Of course, there are some that are more frequent and for the purposes of this article we'll focus on those.
CAUSES OF HEADACHES 
There has been a bulk of research conducted on what exactly causes headaches and our understanding of them is constantly evolving.  The most common cause of headaches may be a combination of changes in the nervous and musculoskeletal systems. This is due to the fact that the nerves that supply the head and face are actually thought to communicate with the nerves that supply and exit your neck, particularly the upper three segments or 'vertebrae'.  Therefore, dysfunction in one may affect the other resulting in head and/or neck pain.
Less commonly, headaches may also be caused by hormonal or chemical imbalance, and dysfunction in the circulatory system.
Migraine
There are various subtypes of migraines, but we'll focus on two of the most common types of migraine; classical and common.
A classical migraine is accompanied by an aura which is usually a succession of visual disturbances, such as blurred vision, bright zig-zag lines, double vision, flashing lights or difficulty focussing your vision.  A common migraine is not preceded by an aura.
Aside from the aura, the phases of both types of migraines are similar and can be broken down into:
Early warning symptoms (prodromal phase)

Mood and behavioural changes

Nausea, loss of appetite, constipation or diarrhoea

Drowsiness, photo/phonophobia (disliking lights and sound)

Aches and pains

Aura (classical only)

Headache

Typically throbbing in nature and affects one side (can be both) of the head & face

Moderate to severe pain

Lasts 4-72 hours

Can be accompanied by nausea, vomiting & sensitivity to light

Resolution

Recovery

Some people will feel exhausted for up to 24 hours after a migraine; others may feel energetic
Cervicogenic headache
As the name suggests, these types of headaches originate from your cervical spine (neck).  At the very top of your spinal cord is what's known as the trigeminocervical nucleus. It's a mouthful, but put simply, it's where the nerve that supplies sensation to the face communicates with the first few spinal nerves that exit out of the top three segments of your spine.  Hence, dysfunction in the upper part of your neck may result in a headache.
What dysfunction?  Anything from sitting for extended periods or assuming awkward postures, to suffering a sporting or whiplash type injury to the neck can result in restrictions and excessive strain in the upper segments of your spine.
Cervicogenic headaches can often be confused with other types of headaches, particularly tension headaches as there are some similarities between the two.  Below are the typical signs and symptoms you might experience if you have a cervicogenic headache:
Pain radiating from the back of the neck and head to the front of the head, which is worse when moving the head and neck

Almost always one sided

Stiffness and restricted neck movements

Referred pain to the shoulder or arm

Less commonly, nausea, dizziness and blurred vision may be experienced
Tension-type headache
Tension-type headache is the most common type of headache and can affect anyone at any age.  Like most headaches, there is debate over what the exact cause is, but it is thought to arise secondary to muscular contractions or 'tension' in the muscles of the head, neck, shoulders and upper back.
There are various factors that can put you at an increased risk of suffering a tension-type headache, including:
Mental health conditions such as anxiety and depression

Stress

Alcohol

Fatigue

Sedentary lifestyle

Poor posture

Excessive frowning and/or jaw clenching (bruxism)
The headache itself is usually described as 'vice-like' and will feel like a band of pressure or tightness around the head, typically on both sides but can be one sided.  Other symptoms can include:
The headache is usually mild to moderate in intensity

Tightness and tenderness in the muscles in the neck and head

Achiness in the neck, shoulders and upper back

Sensitivity to light and sound
Key symptoms to look out for
Occasionally, there can be a more serious underlying cause of your headache.  Some of the 'Red Flag' symptoms that your osteopath will look out for are:
Abrupt onset of an intense, unusually severe headache
A headache that is unlike anything you've ever experienced before

Loss of balance or incoordination

Loss of consciousness

A new headache in adults over the age of 40
A headache that is associated with nausea and vomiting that cannot otherwise be explained by illness or another condition (e.g. the flu or gastro)

Numbness and tingling in the face
Osteopaths are trained to be aware of the above red flags and take the appropriate action to rule out other, potentially more sinister causes of your headache.  This may include referring you to a GP.
I have a headache after reading this, what can you do for me?
Headaches are something that we see daily at Pakenham Osteopathy.  After a thorough history and examination, your osteopath will determine what might be causing your headaches and work with you to tailor a management plan towards your specific needs.  Within the treatment room your osteopath may use techniques such as soft-tissue massage and stretching, articulation, mobilisation, manipulation and dry needling to address any areas of the body that may be contributing to your headache.  Some of our osteopaths have also undertaken further study in the Watson Headache Approach, which involves specific examination and treatment techniques that have been shown to aid in the management of headaches that arise from dysfunction in the neck.
Your osteopath may also implement an exercise program aimed to increase your mobility and strengthen any areas of weakness that may be present.
REFERENCES
1 https://journals.sagepub.com/doi/abs/10.1177/0333102412474502
2 https://www.ncbi.nlm.nih.gov/pubmed/23832131
Latest posts by Dr Shane Peace
(see all)