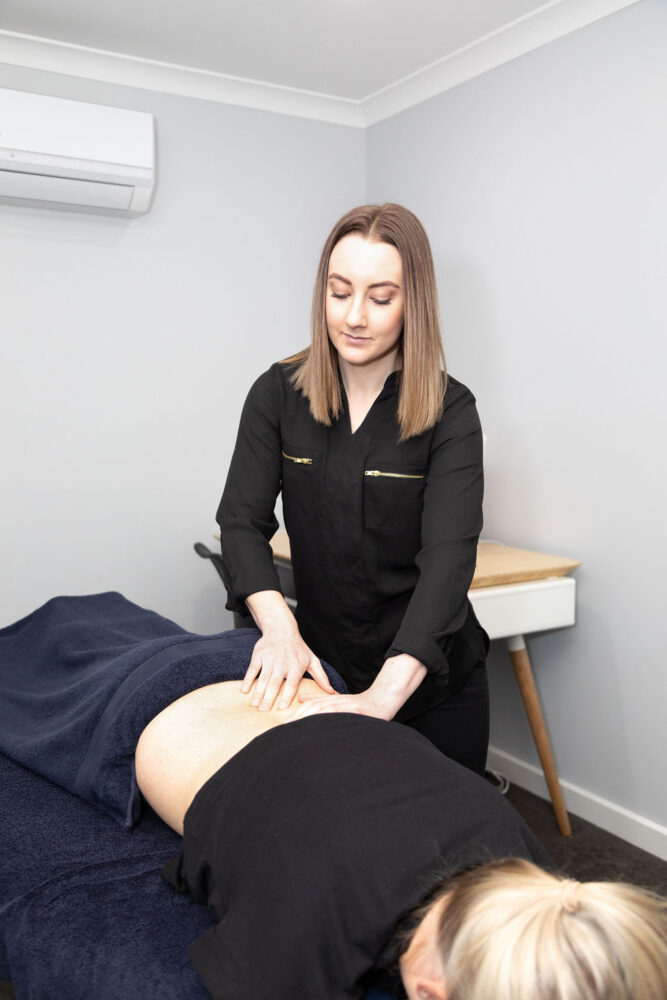 Back Pain Treatment
IS BACK PAIN WEIGHING YOU DOWN?
It's estimated that over 80% of people will experience back pain at some point in their lives. With the numbers so high it's no wonder that Osteopathy is one of the fastest growing healthcare professions in Australia.
Our Osteopaths all have 5 years of training in order to diagnose, assess, treat the spine, as well as provide education on diet and lifestyle. We believe this is one of the unique points about Osteopathy – we see every client as a whole, rather than an isolated "injury".  We also have a large toolkit of techniques to help ease your pain and get you moving better.
Choose Your Osteopath
OUR OSTEOPATHS ARE EXPERIENCED IN TREATING YOUR BACK
Hello
I enjoy helping clients experiencing both sudden, or acute episodes of low back pain as well as those who have grumbling back pain that can be an on-going issue.
Nice to meet you
Back pain is really our bread and butter as Osteopaths.  I use a range of techniques depending on the type of pain a client is experiencing, how long it's been there and if there are any complicating factors such as nerve involvement.
Hi There
Back pain is definitely the most common injury we see in the clinic.  As such we are really well equipped to help clients through their injury.  But our journey doesn't end their, we want our clients feeling better than their pre-injured state!
What Are You Waiting For?
CHOOSE YOUR OSTEOPATH AND BOOK ONLINE OR CALL AND WILL MATCH YOU WITH THE BEST OSTEOPATH TO TREAT YOUR BACK
ARE YOU UNSURE WHAT'S CAUSING YOUR BACK PAIN?
9 out of 10 back pain patients NEVER KNOW the cause of their back pain¹. We think that's appalling! We pride ourselves on providing our clients with a written management plan that outlines what is causing their pain, how long they can expect recovery to take and any exercises to help their condition. Also, with 10 practitioners, we've seen it all! Back pain caused by disc injuries, muscle strains, joint sprains, postural pain, trauma, sports injuries, arthritis, sciatica to name just a few.
POPPING PILLS TO RELIEVE BACK PAIN CAN BE FATAL!
The statistics are frightening!  In Australia, there are more than double the amount of deaths from pain-killer opioid medications than there are from heroin²!  So taking some pills to get through your day isn't worth the risk. Try something different.  Osteopaths use various hands on techniques to get you moving and feeling better, and that won't kill you!

IS OSTEOPATHY TREATMENT LIKELY TO HELP MY BACK PAIN?
A study³ published in the US has found that Osteopathic treatment can reduce pain and improve function in patients suffering chronic low back pain. And those with the highest pain levels and most severe disability appear to gain the most. Treatment was found to help the majority of participants where medications, both prescription and over the counter, were NOT found to assist recovery.
DO YOU HAVE QUESTIONS?
Call 5941 4157 or talk to us via the chat box to have your questions answered straight away.
We Help People Like You
PEOPLE WHO NEED ANSWERS AND WANT RESULTS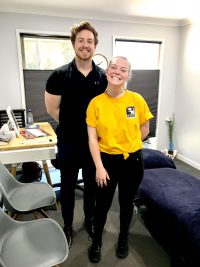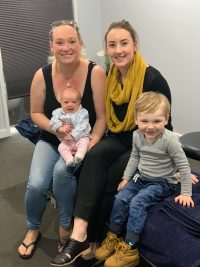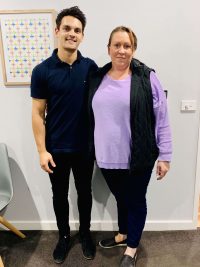 Do you want to feel happier and healthier? Our Osteopaths have been treating back pain and injuries for over 15 years! We have treated thousands of happy satisfied clients because we treat everyone like a VIP.
MORE ABOUT BACK PAIN
Pain associated with the musculoskeletal system impacts one in three Australians and while chronic pain is the most common reason that people seek medical help, it remains one of the most misunderstood areas of healthcare. 
Chronic pain can disrupt the quality of life and become debilitating. A third of patients who experience chronic pain will experience higher levels of psychological distress, one in five will suffer from depression and the probability of early retirement because of pain-related disability increases by 40%. 
Pain can affect people of all ages, races and genders and one in five GP consultations involves a patient suffering from chronic pain.  Further to this many patients do not receive an explanation of their pain. This can leave people feeling confused, isolated and not knowing where to turn next.  
At Pakenham osteopathy, we always provide our new clients with a management plan so they are well informed about what is causing their back pain and what they can do to help speed up their recovery. 
Treating chronic pain can involve a wide range of medications and invasive procedures or surgeries and these can all have adverse side effects.  Australians are now increasingly choosing non-medicated pain treatments which is why Osteopathy is currently one of the fastest growing healthcare professions.  
Osteopaths are trained to understand how the skeleton, joints, muscles, nerves and circulation function as a unified body.   We also look at the underlying causes of chronic pain along with individual lifestyle factors, to create a personalised and holistic treatment plan. 
REFERENCES
1 https://www.thegoodbody.com/back-pain-statistics/
2 https://www.aihw.gov.au/reports/illicit-use-of-drugs/opioid-harm-in-australia/contents/summary
3 https://www.ncbi.nlm.nih.gov/pubmed/25175885
https://www.aihw.gov.au/getmedia/3eac4d13-fc92-4875-9bd9-df6ffe7e21ee/aihw-aus-221-chapter-3-10.pdf.aspx – https://www.painaustralia.org.au/about-pain/painful-facts – https://www.abs.gov.au/ausstats/abs@.nsf/Lookup/4841.0Chapter12011#Reference1
Latest posts by Dr Shane Peace
(see all)