A GREAT COMPLEMENT TO HANDS ON TREATMENT FOR MANY CONDITIONS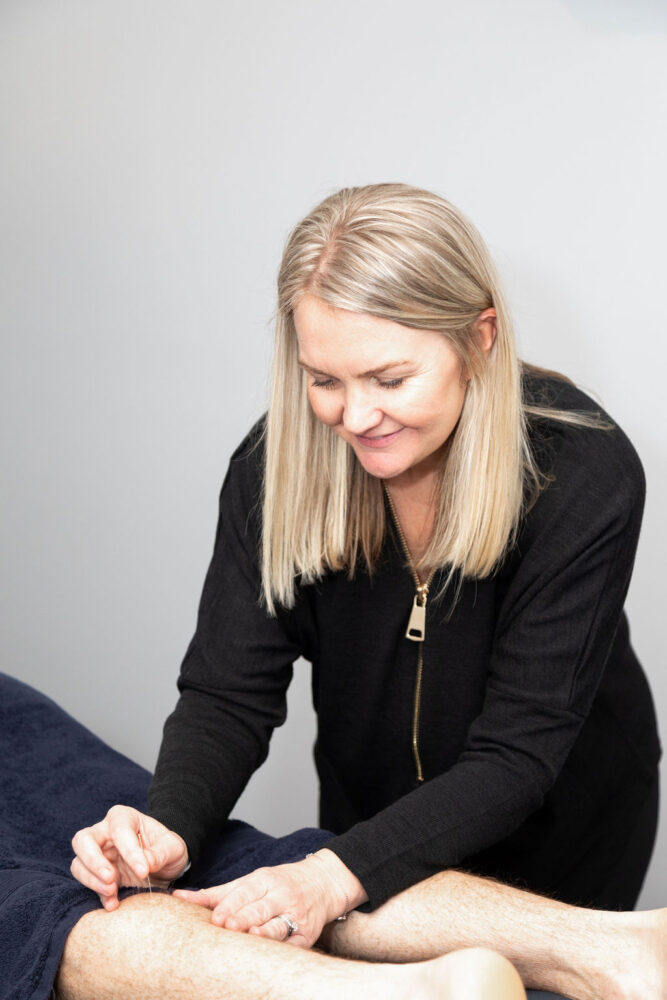 Tired of Not Getting Results?
WE COMBINE DIFFERENT TECHNIQUES TO GET THE BEST OUTCOMES
Dry Needling is the insertion of fine acupuncture needles into tight muscles, trigger points or restricted joints.  Often manual treatment on its own is not enough to shift stubborn pain and that's where dry needling may help.
When used in combination with traditional osteopathy treatment, it may help promote tissue healing and regeneration which in turn, can speed up recovery.  We have been treating locals near Beaconsfield, Berwick, Bunyip, Officer and Pakenham for years. Book a treatment and experience the benefits of dry needling.
Choose Your Osteopath
WE USE DRY NEEDLING TO TREAT MANY CONDITIONS
I ENJOY TREATING
Neck pain
Postural problems
Arthritic low back
I ENJOY TREATING
Low back pain
TMJ pain
Hamstring strains
I ENJOY TREATING
Nerve pain
Fibromyalgia
Gluteal tendonitis
I ENJOY TREATING
Gluteal tendinopathy
Rotator cuff problems
Calf tightness
I ENJOY TREATING
Gluteal tendinopathy
Calf  tightness
Hamstring strains
I ENJOY TREATING
Sacroiliac joint pain
Gluteal problems
Calf injuries
I ENJOY TREATING
Tennis / golfers elbow
Sacroiliac joint
Low back pain
Don't Waste More Time Researching
CHOOSE YOUR OSTEOPATH AND BOOK ONLINE OR CALL AND WE WILL MATCH YOU WITH AN OSTEOPATH EXPERIENCED IN TREATING YOUR CONDITION
HOW DOES DRY NEEDLING WORK?
Dry Needling increases the blood flow to the pain affected area, allowing damaged tissues to heal more rapidly. It may help to decrease muscle tension, minimise pain, increased mobility and range of motion, promote healing, tissue regeneration and even assist sleep and relaxation.
A DRUG-FREE APPROACH TO PAIN MANAGEMENT AND INJURY RECOVERY
Dry needling is so called because the needles DO NOT deliver an injection or medicine. In this way, it is a drug-free treatment for various conditions. With the current media storm about the drug epidemic and over medicating, dry needling offers a natural alternative to pain management and it may speed up injury recovery.

CONDITIONS DRY NEEDLING MAY HELP
It may be effective in treating a wide range conditions like back and neck pain, sacroiliac joint pain, hamstring problems, tennis and golfers elbow, gluteal tendinopathy, shoulder / rotator cuff injuries, muscle tightness, shin splints and sporting injuries.
DO YOU HAVE QUESTIONS?
Call 5941 4157 or talk to us via the chat box to have your questions answered straight away.
DRY NEEDLING
Dry needling is a technique which involves using very fine needles to stimulate the body's own pain relief system, without the use of drugs. Dry Needling involves the insertion of fine needles into muscle tissue which may promote and restore function.
One of the first Physicians to use Dry Needling for pain relief was Dr Karel Lewit of Czechoslovakia in the year of 1979. He reported promising results with the use of Dry Needles, by stimulating trigger points in patients with musculoskeletal pain.
Pakenham Osteopathy has been treating the locals of Officer, Beaconsfield, Bunyip and surrounding areas for over 15 years.
WHY CHOOSE US?
Combining traditional Dry Needling methods and modern practices, our qualified and experienced staff will help you achieve optimal health so you can live life to the fullest!
We take the time to listen and understand – we're passionate about what we do, and we are determined to treat underlying causes – not just symptoms. In effect, we aim to ease your pain, restore movement and improve body function.
We'll actively help you understand, and be involved with your treatment and recovery – helping you get back to health faster.
WHAT TO EXPECT
Some people experience soreness after treatment and this is entirely normal. Typically the soreness feels as though you just completed a workout at the gym. If soreness persists for longer than 24 – 48 hours please contact the clinic.
Small bruises around the area of treatment are common. Some areas are more likely to bruise than others such as the face, head, arms, legs, shoulders and base of the neck. Large bruises are very rare. You can use ice to help decrease any bruising, but if you feel concerned please call our friendly team.
TAKE CONTROL OF YOUR HEALTH AND HAPPINESS
Call or Book Online to schedule your Dry Needling appointment and experience for yourself what a difference easing pain, restoring movement and improving body function may make to many areas of your life! Located near Longwarry, Maryknoll, Drouin, Cockatoo, Tooradin, Clyde and Cardinia.
Latest posts by Dr Shane Peace
(see all)