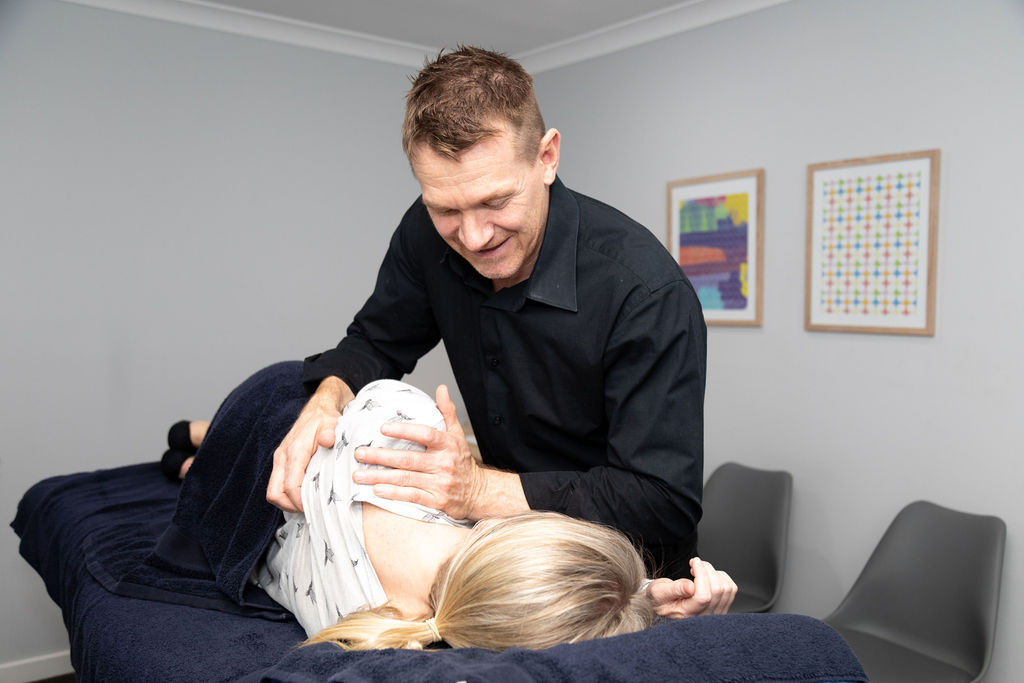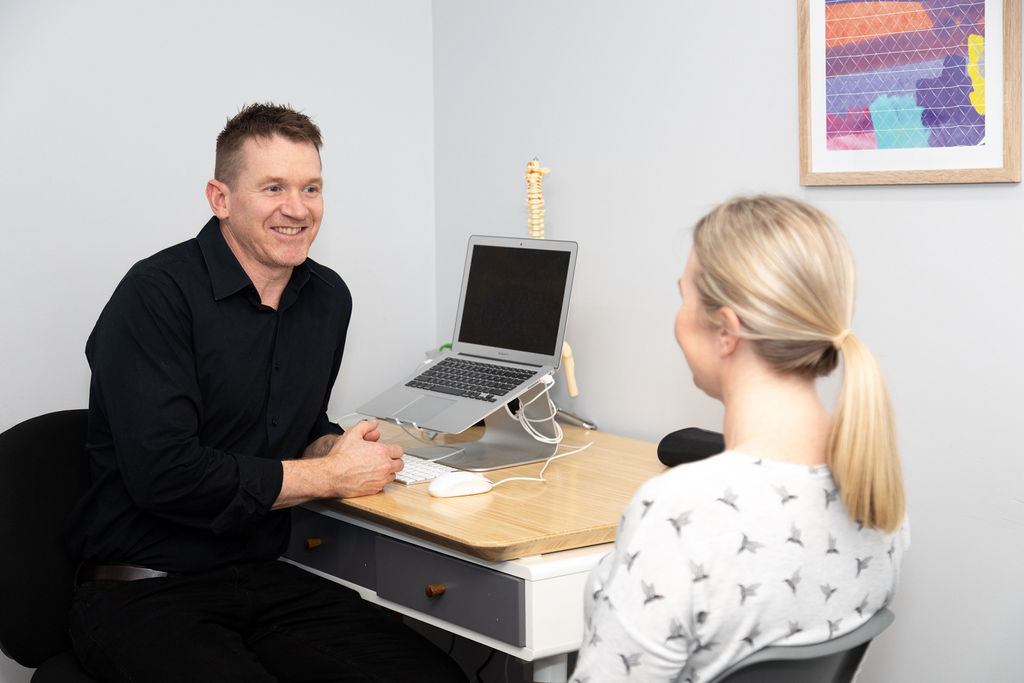 Shane Peace's pathway to becoming a doctor of Osteopathy is quite convoluted.  Finishing as dux of his school, Shane completed a Bachelor of Mechanical Engineering (Hons) at Monash University and worked in this field for several years before returning to study.  He made a big career move into what has now become the fastest growing allied health profession – Osteopathy.  He completed a Bachelor of Science (Clinical Sciences) then moved through to complete his Masters in Osteopathy at Victoria University.
Shane excelled again in his studies publishing his Masters assignment on Sacroiliac joint assessment within the Australian Osteopathic Profession in his final year.  He was then hand-picked by a lecturer to work as an Associate at a busy clinic in South Gippsland once becoming an AHRPA registered Osteopath.  At the same time, he joined forces with a colleague, to open a new clinic in Pakenham, originally called Cardinia Sports & Spinal Clinic back in 2004.
After fine-tuning his clinical skills, Shane returned to University to mentor the next generation of Osteopaths in the Victoria University student clinic.  In this role, he was able to provide students with real-life diagnostic skills, critical thinking and examination.
Cardinia Sports & Spinal Clinic rebranded in 2016 to Pakenham Osteopathy and coincided with the clinic moving location and expanding.  Pakenham Osteopathy is now one of the largest Osteopathic Practices in Melbourne with 10 Osteopaths.  Shane is now estimated to have conducted around 40,000 consultations in his 17 years of practice.  And in Osteopathy, where the average number of years working in the profession is 7, 17 years means Shane has more clinical experience than most. It is quite an achievement!
Shane has always been a member of Osteopathy Australia and is passionate about raising awareness of Osteopathy in the wider community.
We Might Have More In Common Than You Think
"I enjoy treating great people no matter what their presenting complaint."
"I get to meet a lot of great people and the time spent in an osteo session allows the opportunity to get to know them more than just their presenting complaint."
"Wanna be carpenter, golf, keeping fit, skipping, body weight training swinging off monkey bars."
"Most people don't know I grew up a 4th generation Dairy Farmer in a small town on the Murray River with 3 brothers.  I miss the country."
"Quitting Mechanical Engineering as a 28 year old to go back to uni and study Osteopathy."
"I wish I had eternal youth with the wisdom of age."
SHANE PEACE AKA "PEACEY / DOLLY / PERCE"