WANT HELP WITH ARTHRITIS PAIN?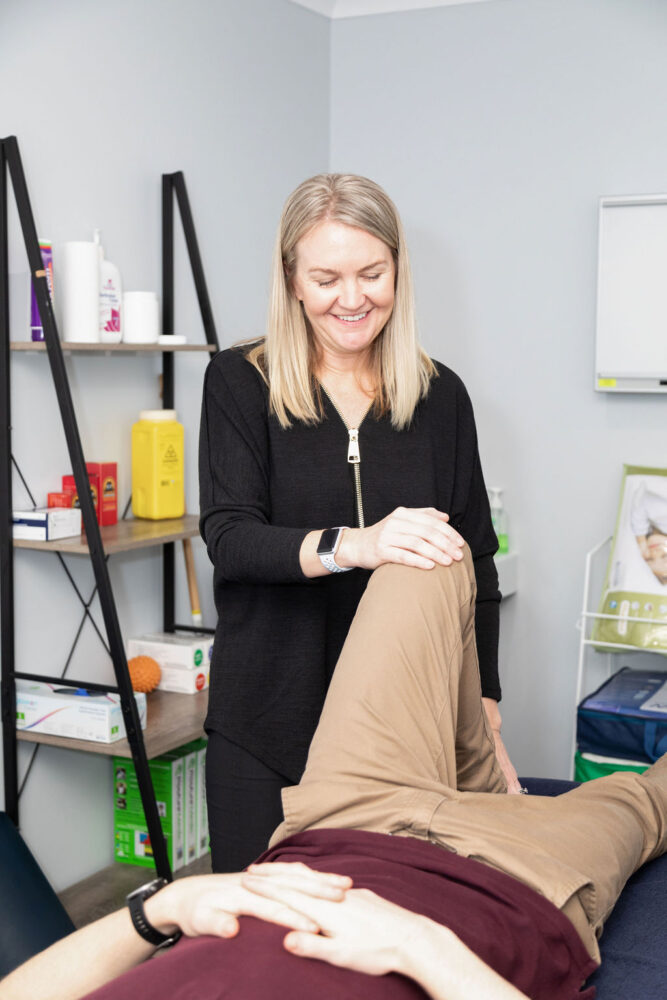 Arthritis Pain Treatments
ARTHRITIS PAIN ISN'T PART OF GETTING OLD OR SOMETHING THAT SIMPLY HAS TO BE ENDURED?
Approximately 1 in 6 Australians has arthritis – that's 3.9 million people! It is an umbrella term for more than 100 medical conditions. Osteoarthritis is the most common form. It is generally described as the wear and tear within a joint.
Unfortunately, even with such a high prevalence doctors are yet to find a cure. But that doesn't mean you have to put up with the stiffness and aches that arthritis can cause.
Osteopathy may help ease the symptoms associated with arthritis by keeping joints strong and mobile. We can also educate you on better ways to move so that you don't keep aggravating your sore joints.
Choose Your Osteopath
OUR OSTEOPATHS ARE EXPERIENCED IN TREATING ARTHRITIS PAIN
I enjoy treating
Spinal Issues
Back Problems
Joint Aches and Pains
I enjoy treating
Mobility Issues
Stiff Hips / Knees
Back Pain
I enjoy treating
Flexibility problems
Complex Back Problems
Decreased mobility
Why Wait Any Longer?
CHOOSE YOUR OSTEOPATH AND BOOK ONLINE OR CALL AND WILL MATCH YOU WITH THE BEST OSTEOPATH TO TREAT YOUR ARTHRITIS PAIN
HUMANS HAVE SUFFERED ARTHRITIS FOR CENTURIES
Arthritis has ailed humans for many many years. X-rays taken of mummified Egyptian skeletons dating back to 3000BC showed that these people also suffered from osteoarthritis, despite the fact their life expectancy was only around 30 years of age¹. Further back in the Ice Age some 8000BC, human skeletons found also exhibited joint degeneration like that seen in osteoarthritis².
ARTHRITIS PAIN COULD BE A SIGN THAT SOMETHING IS SERIOUSLY WRONG!
Whilst osteoarthritis (OA) is the most common of the arthritis disease, there are other forms that can have severe adverse effects. Rheumatoid arthritis (RA) is another form which causes joint pain and stiffness. However it differs from OA in that there can be redness and inflammation as well. RA is an auto-immune disease, rather than simply a wear and tear, and as such needs to be diagnosed and managed differently.
DO I REALLY HAVE ARTHRITIS?
There are many symptoms associated with arthritis, and more specifically osteoarthritis. And with over 50 years combined clinic experience, we have seen them all! The most common symptoms include joint pain, stiffness, aching, swelling, crepitus (cracking or grating within joints). We pride ourselves on striving for results with chronic arthritis pain where other treatments have failed.
DO YOU HAVE QUESTIONS?
Call 5941 4157 or talk to us via the chat box to have your questions answered straight away.
MORE ABOUT ARTHRITIS
Arthritis is the name that encompasses a group of over 100 conditions affecting the joints of your body in different ways, however, it usually results in pain and stiffness.
Despite the widespread belief that the condition is a normal part of ageing, arthritis actually affects people of all ages, backgrounds and lifestyles. Within Australia 1 in every 6 people experience arthritis.
Some of the more common types of arthritis are osteoarthritis, rheumatoid arthritis, and gout.
Osteoarthritis (OA) is the most common of the arthritides and the one we see most at the clinic.
Whilst it is often referred to as "wear and tear" within a joint, that is not exactly accurate. OA is now thought to be the result of a joint working extra hard to repair itself.
It can cause structural changes to the whole joint, including bone, cartilage and ligaments. These changes generally involve wearing down of the soft cartilage. This in turn reduces the space available within the joint and causes bone-on-bone contact. This form of arthritis most commonly affects those over 40 years of age, however is not limited to the ageing population and can occur at any time in someone's life. It generally affects the hips, knees, fingers and big toe.
What are the symptoms of OA?
The symptoms vary greatly between sufferers, some have debilitating pain whilst others only discover they have it accidentally (such as when having investigations for something else!). Mostly symptoms appear gradually over time. Symptoms can include:
Pain and stiffness in joints
Loss of flexibility or range of motion of the affected joint
Creaking and cracking in the joint (known as crepitus)
Inflammation of the tissue around the joint
Damage to the cartilage on the joint surfaces – this is the protective cushion on the ends of your bones which allows a joint to move smoothly
Bony spurs growing around the edge of a joint
Deterioration of ligaments (the tough bands that hold your joint together) and tendons (cords that attach muscles to bones).
What causes it?
Research shows there are some things that may put you at more risk of developing OA in certain joints, such as:
Knees:
Being overweight
Having a previous knee injury
Jobs involving kneeling
Climbing and squatting
Hips:
Being overweight
Having a previous hip injury
Jobs involving lifting heavy loads (including farming)
A family history of OA
Hands:
A family history of OA
Repetitive use or previous injuries to the hands
Being overweight
How is it diagnosed?
As Osteopaths we are trained to be able to diagnose osteoarthritis from both your symptoms and a physical examination. Because of this we rarely refer for X-rays as will not alter our management, unless we believe the osteoarthiritis is severe and may require a surgical opinion for a possible joint replacement (particularly in the case of knee and hip OA)
If severe osteoarthritis is suspected, an x-ray will definitively diagnose this condition and it may show the narrowing and changes in the shape of your joint.
However x-rays do not diagnose how much trouble you will have. An x-ray that shows joint damage does not always mean you will have a lot of pain or degeneration. On the other hand your joint may be very painful despite x-rays being normal. Blood tests are only helpful to rule out other types of arthritis.
What treatments are available?
Although there is no known cure for arthritis there are many treatment options available and it is a journey of discovery as what works for one sufferer will not help another.
We believe that many factors can play a part in treating the symptoms associated with OA:
Having a trusted team of health professionals around you to manage the different aspects of this condition – that's where we come in!
Weight loss – 1 kg adds an extra 4kg of weight through the joints of the lower limb when walking, so weight can play a huge role in your symptoms.
A graded exercise program tailored to your condition and ability – this is something we all strongly believe at Pakenham Osteopathy
Pain management when required – hence the need for a good GP to form part of your healthcare team. Paracetamol and/or non-steroidal anti-inflammatories (NSAIDs) can help to minimise symptoms and allow you to exercise.
Knowledge – learning to change the way you think about, and react to, pain has massive benefits to your outcomes. That's why our consultations are longer than many other health professionals, we want to take the time so that you are fully informed about your condition.
Knowledge is power!
Stop smoking – Nicotine in cigarette smoke can decrease the blood flow to joints and can delay healing as well as increase the risk for further injury. Also, people who smoke need to take more medication than those who don't to get pain relief.
Devices such as braces, walking sticks, and shoe insoles – all of which we can help advise you on.
HOW CAN OSTEOPATHY HELP?
Physical therapy is a very important element in the management of osteoarthritis. If you experience joint pain and stiffness your osteopath can assess, diagnose, treat and tailor a management program for you. The goals of treatment include:
Increase and maintain joint mobility and flexibility
Strengthen muscles surrounding the joint to stabilise the area
Teach you how to move and use those joints correctly
Address any risk factors such as obesity
Keep you positive, healthy and active
Your osteopath will do this by:
Using soft tissue massage and joint mobilisation techniques
Tailoring and coaching at home stretches and exercises
Recommending other forms of exercise (swimming, walking etc)
Recommend any assistive devices that may help (brace, walking stick)
Educating you on what OA is, the management and prognosis (which is very positive!)
RHEUMATOID ARTHRITIS
Rheumatoid Arthritis (RA) is an autoimmune disease which targets the lining of your joints, resulting in pain and swelling. RA can also occur at any age but more commonly begins in females aged between 30-50.
RA usually affects the smaller joints of your body such as the hands and feet with symptoms generally occurring symmetrically (in comparison to OA usually being on one side of the body).
Common Symptoms may include:
Pain
Swelling
Redness
Warmth
Other Symptoms that can accompany pain and swelling:
Blurred vision
Fatigue
Feeling generally unwell.
Diagnosis of RA can be more difficult than OA and will usually require blood tests for inflammation and antibodies in addition to a history and physical examination.
Treatment will depend on the severity of your symptoms and how early it is diagnosed. If you are experiencing joint pain and stiffness it is best to see a health professional for diagnosis and an individualised management plan that works best for you.
GOUT
Gout is a painful type of arthritis that causes attacks of joint pain and swelling due to crystal formation in and around the joint. Gout is more common in males and most commonly affects the big toe, however also affects joints of the ankle, wrist, hand and elbow.
What are the causes?
Being overweight
High alcohol consumption
Diet high in purines (meat, shellfish, fructose).
What are the Symptoms of a Gout Attack:
Intense pain
Joint swelling
Red, shiny and hot skin over the joint
Lump under the skin making the joint look enlarged
If you are experiencing pain and swelling, particularly in the big toe, ensure you see your health professional for diagnosis and a treatment plan.
REFERENCES
1 https://www.sciencemag.org/news/2016/11/steep-commute-gave-ancient-egyptian-workers-osteoarthritis
2 https://www.pnas.org/content/early/2017/08/08/1703856114
Latest posts by Dr Shane Peace
(see all)