OUR OSTEOPATHS ARE EXPERIENCED IN TREATING JUST ABOUT EVERY CONDITION IMAGINABLE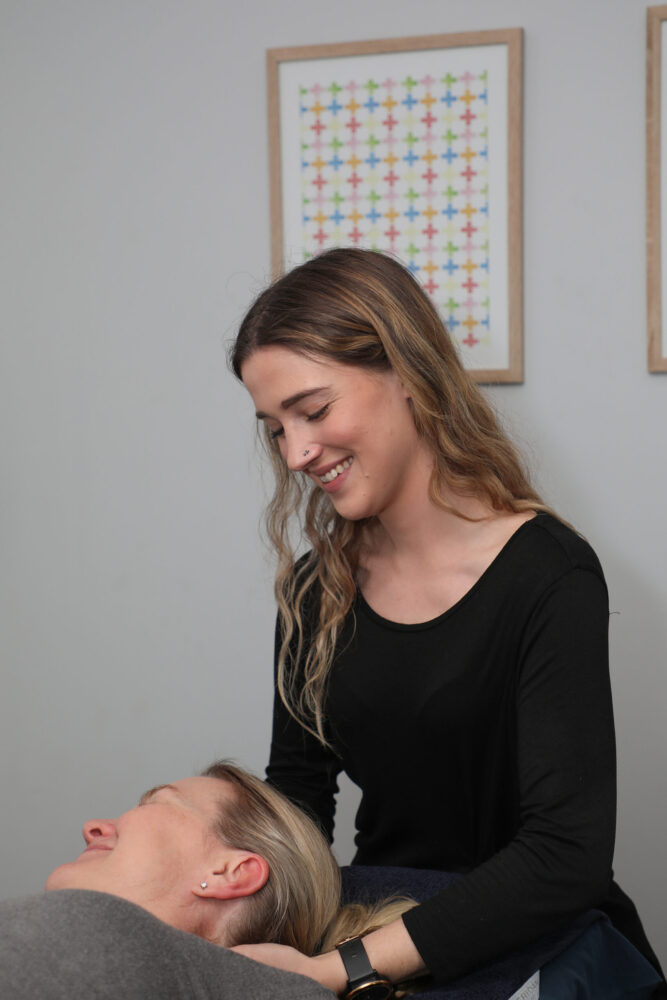 Not Getting Any Better?
WE STRIVE FOR GREAT RESULTS EVERY TREATMENT
We match you with an Osteopath experienced in treating your condition, who takes the time to hear your story so they better understand you and your condition.  We identify the primary cause through a series of tests, then dig deeper to uncover secondary contributors that most regular therapists don't even consider.
Our Osteopaths use various techniques that evolve as your body responds to treatment. They explain what's going on in simple terms, what can be done about it and give you a realistic recovery plan. We've been treating locals from Pakenham, Officer, Berwick, Beaconsfield, Bunyip and surrounding areas for over 15 years and would love to help improve your health and happiness.
Choose Your Osteopath
WE TREAT MOST COMMON, COMPLEX AND CHRONIC CONDITIONS
I ENJOY TREATING
Headaches
Foot & ankle conditions
Neck pain
I ENJOY TREATING
Arthritis
Hip Pain
Knee Injuries
I ENJOY TREATING
Sport injuries
Neck & back pain
Shoulder pain
I ENJOY TREATING
Hip pain
Sciatica
Back Pain
I ENJOY TREATING
Sacroiliac joint pain
Headaches
Sports injuries
I ENJOY TREATING
Hip tendinopathy
Shoulder impingement
Pre and post natal care
I ENJOY TREATING
Shoulder injuries
Knee problems
Sports injuries
Why Waste Time Researching?
CALL AND WE WILL MATCH YOU WITH THE BEST OSTEOPATH TO TREAT YOUR CONDITION OR CHOOSE YOUR OSTEOPATH AND BOOK ONLINE
WHAT DO OSTEOPATHS DO?
Our Osteopaths use a range of techniques such as massage, stretching, joint articulation and mobilisation, manipulation and rehabilitation exercises to ease pain and restore movement.  We may also include dry needling and shockwave therapy to get you on the road to recovery.
DON'T RISK BECOMING A STATISTIC
Over 80% of Australians will experience back pain throughout their lifetime.  And of those who suffer for longer than 3 months, 1 in 5 will develop depression.  That's scary!!  Don't risk it, do something about it. We are passionate about helping our clients remain healthy and happy, because they go hand-in-hand.
WHAT CONDITIONS DO OSTEOPATHS TREAT?
Some of the more common conditions we see in the clinic include, low back pain, neck and postural pain, headaches and migraines, sciatica and nerve pain, sporting injuries, shoulder, hip and knee pain, arthritis and repetitive strain, workplace and road accidents.
DO YOU HAVE QUESTIONS?
Call 5941 4157 or talk to us via the chat box to have your questions answered straight away.
THE HISTORY OF OSTEOPATHY
Osteopathy (Osteo) began in 1874, when doctor Andrew Taylor Still discovered that optimal health is only possible when all the cells and tissues of the body function together, in harmony. Dr Still proved he could restore a person back to full health by treating the body with his hands.
BENEFITS OF OSTEOPATHY
The benefits are as varied as the conditions we treat, however the most common benefits of osteopathic treatments may include:
Relieves chronic pain without invasive treatment

Reduces stress and tension within the body

Relieves headaches and migraines

Removes the underlying cause of pain

Helps the body adapt to hormonal and structural changes during pregnancy

Treats trauma injuries (sports injuries, car accident injuries)

Encourages the body to repair itself

Decreases reliance on pain medication
Our Osteopaths use a wide range of "tools" and techniques, but focus on total body health by treating the musculoskeletal system.
WHAT TO EXPECT FROM YOUR OSTEOPATHIC TREATMENT
After you've made your first Osteopathy appointment with us you will receive and email with some information about the clinic as well as a New client form. It can save you time later by filling it out online prior to coming along. Not tech savvy? That's ok, we just ask you come in 15 minutes prior to your appointment and you can fill out your form in the clinic.
Your first consultation will involve your Osteo asking lots of questions about your condition and symptoms. This may include covering your medical history and any other areas of concern.
After this your Osteopath will conduct a full examination. This may include clinical tests involving diagnostic, orthopaedic or neurological tests, postural assessments, and activities or exercises. These factors will ultimately help your Osteo develop the most accurate and effective treatment plan for your condition. You will walk away with a report detailing what your condition is, how long you can expect recovery to take, how many treatments you will require to get there and also any other recommendations we may have, such as stretches or exercises to assist recovery.
Your Osteopath may provide you with information and instructions to help manage your condition between appointments, which will be crucial to a faster recovery. We help clients from Emerald, Bayles, Iona, Cora Lynn, Grantville and Hampton Park with osteopathic treatments and techniques that may include:
Massage

Stretching

Muscle Energy Techniques

Joint articulation and mobilisation

Spinal and joint manipulation
The number of treatments required will depend on your condition, how long you've had it and the severity of your symptoms. We've found most clients require a series of about 4 – 6 treatments for the best results, however for some these results are achieved after 1 or 2 visits.
We aim to have you out of pain but also to strengthen the affected area so that you are stronger than your pre-injured state. This is crucial to avoiding injury recurrence. Our plan will move you through 3 phases of recovery:
Decreasing pain and inflammation

Increasing mobility and function

Strength and conditioning to minimise recurrence
TAKE THE FIRST STEP TOWARDS FEELING BETTER TODAY
Call or Book Online to schedule your first Osteopathy appointment and experience for yourself what a difference easing pain, restoring movement and improving body function can make to many areas of your life! Located near Longwarry, Maryknoll, Drouin, Cockatoo, Tooradin, Clyde and Cardinia.
Latest posts by Dr Shane Peace
(see all)