We're now coming into thong-wearing season so it's the perfect time to pop into the clinic, and buy a pair (or two!) of our Archies Thongs!  You're welcome to try them on – we really want you know how good they feel!  They've been running off the shelves since we started stocking them over a year ago.
Regular thongs are often very firm under foot and are completely flat on the sole.  This can cause issues in the inner arch of your foot – it's left completely unsupported.  And that's the reason why you often get sore, tired feet after a day kicking around in the the old Havvies!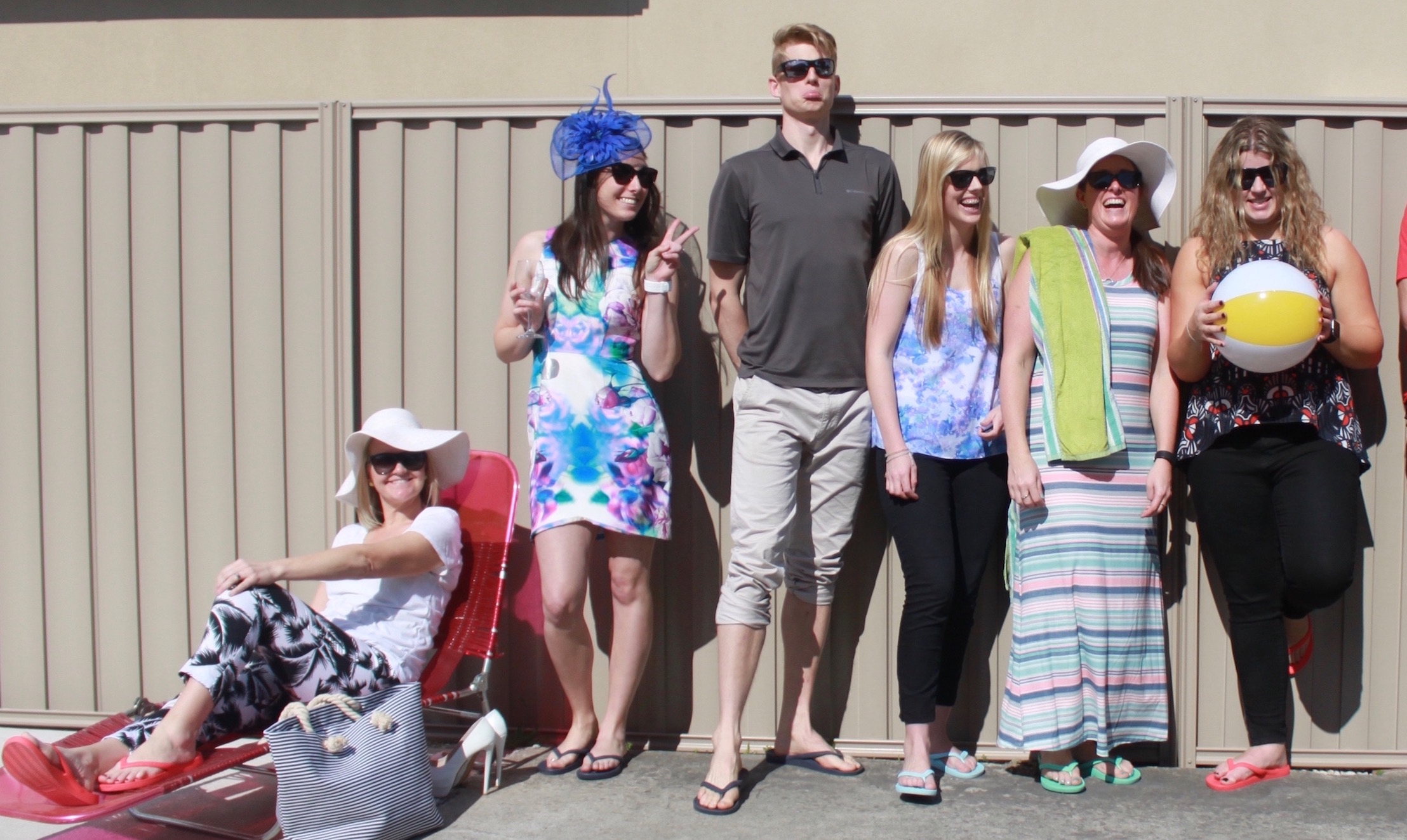 What's so good about Archies?
They have a built in arch support but…

They look like normal thongs! The arch is discreet so your mates wont know the difference! 

They are made of cushioning foam that help with shock absorption

There is no plug, so no more "blow outs" 

They're podiatry approved

Great Christmas stocking filler!
All our staff have a pair and we all think Archies are awesome!  They're available in loads of fashionable colours and at just $40, they won't break the bank.  We also stock kids sizes in cool colours for $30. They're a great stocking filler for Christmas too!
Originally, they were designed by a health professional who was tired of patients complaining of sore, aching feet and legs over the warmer months.  He knew that thongs were very much a way of life for most Aussies, so rather than try and encourage patients into more orthotic-friendly shoes, he came up with his own new and improved thongs.  They provide the same amount of support that you would find in an 'off the shelf' orthotic, however they look just like normal thongs.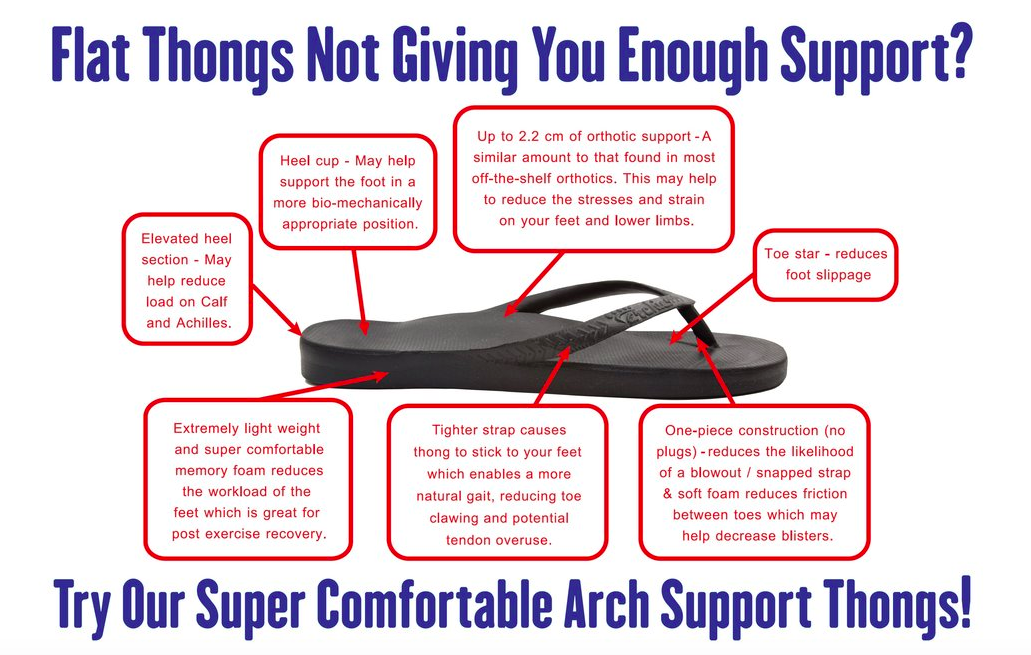 Archies Thongs are made from a super comfortable foam material which helps with shock absorption – something severely lacking most other  thongs.  The orthotic arch support found within the thongs may help to reduce strain from feet and lower limbs.  But don't think you have to have a foot, knee or hip problem to wear them….  Archies Thongs can be worn by anyone who just wants an unbelievably comfortable thong.
So if you care about how you look, your health, and your wellbeing Archies Thongs are the choice for this summer.  Once you start wearing Archies Thongs you will never want to take them off! 
Latest posts by Dr Shane Peace
(see all)