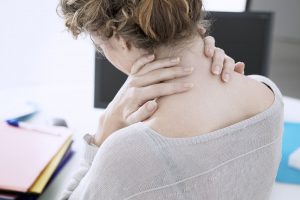 Working from home is something many of us are currently experiencing and may also continue in the future.
At first, working from home seems like a luxury… No traffic, no distractions from colleagues and you can turn up to work in our tracksuit pants! That all seems great, until you realise your chair isn't quite as comfortable as the one at your workplace, your desk is at the incorrect height and your laptop doesn't sit as high as your monitor. This might not be a problem for a short period, however, the longer you withstand a poor ergonomic desk set up may lead to problems.
Some Problems That Can Arise With Poor Posture:
Headaches
Tightness in your neck and shoulders
Upper and lower back pain
Tightness in the chest
Poor digestion
Rib problems
I expect some of you may have experienced one or more of these, so here are just a few great postural
exercises to try at home which may help to relieve neck, shoulder and back discomfort.
All of these videos are around 1 min each and are demonstrated by our very own Osteopaths at Pakenham Osteopathy – so you can trust that these exercises will be doing you good!  There are a variety of other exercises on our YouTube Channel so feel free to have a look.  And you can also subscribe so you are kept in the loop with some of the latest stretches and exercises to keep your body moving well.
Short Videos to Help Your Posture:
1. Spinal mobility exercises
2. Upper back mobility exercises
3. Foam roller postural stretch
4. Neck stretches
5. Pull aparts
6. Seated rows using a theraband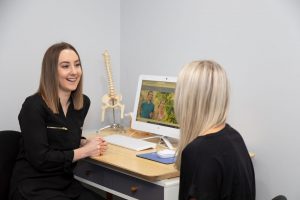 I hope these exercises help, but if your symptoms persist our team of osteopaths are always willing
to help and give some advice specific to your condition.
I also recommend taking a look at Osteopath, Tom's previous blog on tips whilst working from home. Click here to read more.