Osteopathy is a great treatment option for so many conditions including chronic pain, arthritis, fibromyalgia and back pain, and there are ways to access Medicare rebates and funding.
To be able to access things like a Medicare rebate for Osteopathy, it should be really easy, but unfortunately Medicare rebates are not always that simple!
We want to be able to assist you to access the help that you need, as quickly as you can so we would love to help explain the Medicare rebate process a little more.
It can be a really simple process once you understand it, so let us help you wrap your head around Medicare and how it can work for your Osteopathy needs.

CAN I GET A MEDICARE REBATE FOR OSTEOPATHY?
The short answer, is YES!
The long answer is yes, but there are a few conditions.
A Medicare rebate for Osteopathy can be accessed under the Chronic Disease Management Plan (formerly known as an EPC Program or the Enhanced Primary Care Program).
Firstly, you must meet the criteria, and that is generally centred around 'chronic' conditions, meaning something that you have suffered with for longer than 3 months.
Secondly, you need to have the appropriate referral form from your GP, who needs to send you to a specific Osteopathy practice (hopefully us, we'd love to help!)
NEED TO SEE AN OSTEOPATH? BOOK ONLINE
HOW MANY VISITS WILL THE MEDICARE EPC REBATE COVER?
The Medicare CDM Program allows for a total of up to 5 rebated consults to any referred allied health practitioner, per calendar year – that could include Osteopathy, dietetics, podiatry, speech pathology, and the list goes on.
So, for instance, your GP might refer you for 3 osteopathy consults, and 2 podiatry consults.
This number is renewed each calendar year, but you will need a new referral each year.
HOW MUCH DOES THE MEDICARE REBATE COVER?
The current Medicare rebate (as at June 2016) is $54.60 per Osteopathic consult.
That means that the rebate is $54.60 for an initial consult, and any subsequent review consults that you might be recommended for as well.  
Unfortunately, we cannot bulk bill Medicare for Osteopathy at our practice, so there will always be a gap payment (out-of-pocket expense).  Generally, the out-of-pocket amount is around $70 for your initial consult (which is 60 mins of comprehensive assessment, diagnosis, planning and treatment) and around $40 for any subsequent consults (half hour duration).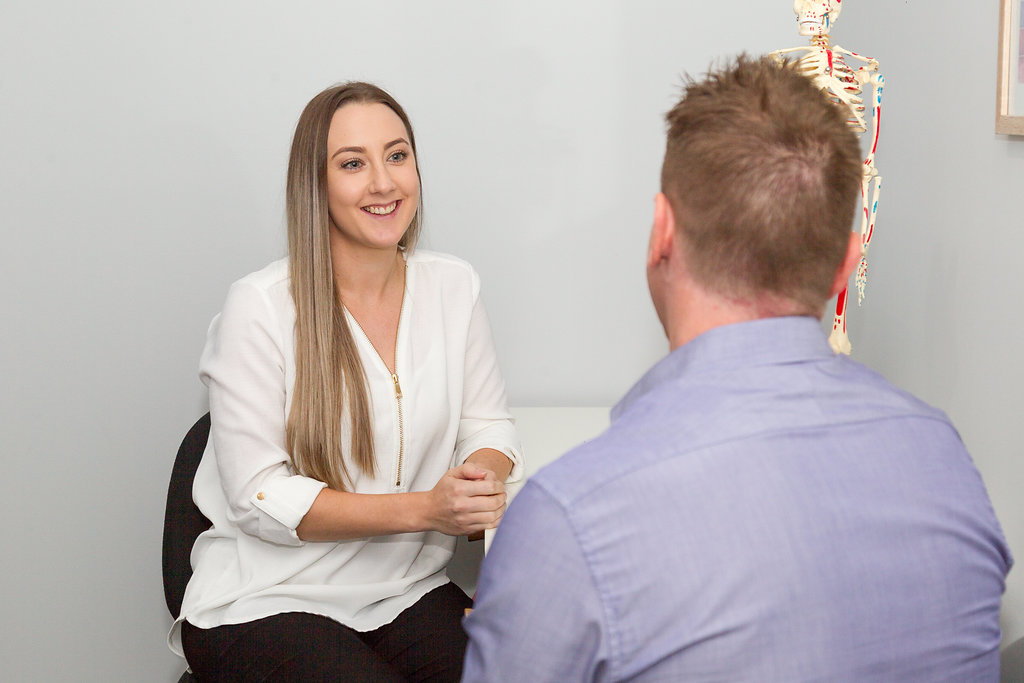 HOW DOES THE MEDICARE EPC REBATE PROCESS WORK?
It is a tricky little process – the joys of working with a government body!
At our practice, what you need to do is actually pay the full fee upfront yourself first, and then we can process the Medicare rebate and get it back to you on the spot.
Specifically, here are the steps:
You need to pay the full fee on a DEBIT card

We swipe your Medicare card and access the $54.60 rebate for you

We swipe your DEBIT card again, and put the $54.60 back onto that card on-the-spot.

(You cannot use a CREDIT card for this process)
SUMMARY
To wrap it all together:
Yes, you can get a Medicare rebate for Osteopathy, using the CDM Program

You need a GP referral, and the right type of physical condition

You can get $54.60 rebate for up to 5 visits per year

There will always be a gap fee

We can process the rebate on-the-spot, straight back onto your debit card
If you have any questions at all regarding the CDM process, please call 5941-4157 or email us via the Contact Us page, and we are more than happy to answer them.
Alternatively, get to your GP ASAP and ask for a referral to see a Osteopath who can help you get moving well, feeling great, pain free and back to doing what you love!
Latest posts by Dr Shane Peace
(see all)