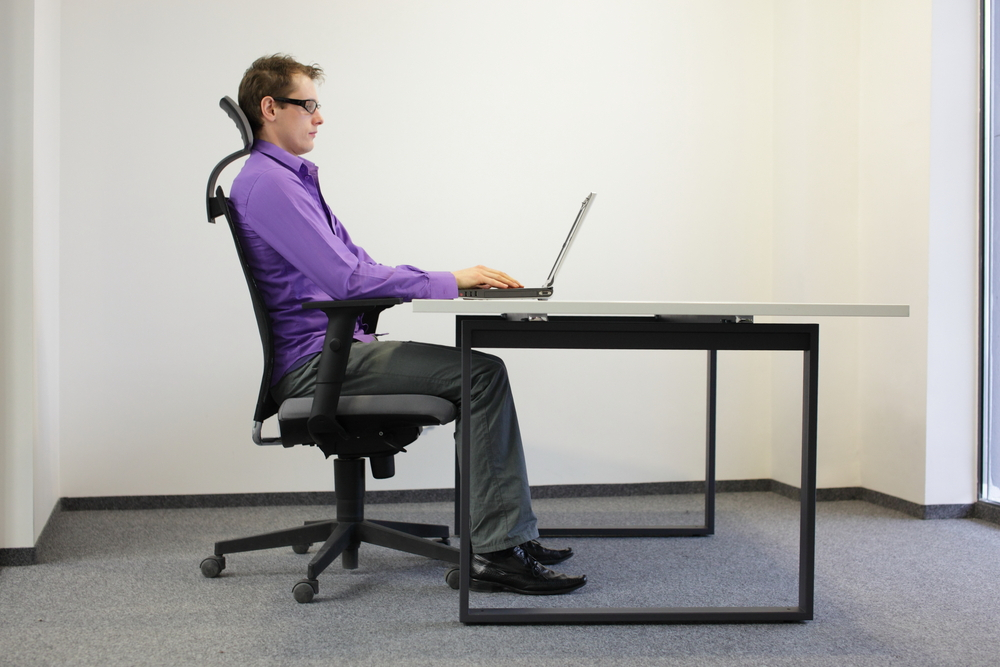 For a focused and productive day in your workspace, whether in your home office or your usual workplace, an ergonomic office chair is crucial. Such a chair will encourage better posture, relieve muscle tenderness and back pain and boost productivity.
Many people worked from home even before Covid 19, and many who did so during the lockdowns in Australia have decided to make working from home more permanent. If this is you, the chair you use to sit on at your home computer could well be the reason for a lack of productivity or the reason you suffer neck and back pain.
Mind you, some workplace office chairs also leave a lot to be desired. But in your home office, you can control your environment and have the best chair available to help keep you healthy while you work.
When shopping for the perfect ergonomic chair there's plenty to consider. There's the size, how ergonomic and adjustable it is, how much backrest support it offers, and if it matches your home workspace. You then have to weigh all of these factors up against the price of the chair.
WHAT DOES IT MEAN TO HAVE ERGONOMIC OFFICE CHAIRS?
Ergonomic office chairs are a great boon to have in any workplace, whether in your home office or your workspace because they allow you to adjust all the chair's elements to suit your particular body shape and size.
These important elements include:
lumbar supports, either fixed or adjustable
seat depth and height
back tilt and angle
armrest tilt and angle
headrests for neck support
BEST CHAIR FOR HOME OFFICE
Even though your home office itself may be ergonomically sound, the office chairs you should use should be a top-quality design that suits your body type. We know that sitting is the new smoking, so if you work long hours – even if you take regular breaks to stretch and exercise – your office chair can make all the difference to your neck, back, arm, leg pain and injury.
When choosing a new ergonomic office chair, you might need to consider your budget, so consider whether buying second hand is a good idea or not. In our opinion, the priority when buying an ergonomic chair is its quality and condition which should be the best your budget will allow.
For your health's sake, don't buy a chair that can't be elevated, or if the backrest, arm and headrests can't be adjusted to the right position.
What about seat tilt adjustment?  How comfortable and supportive is the seat cushion?  Is there a weight limit on the chair?
Check the width of the chair, and measure it so you know it will fit in with the height of your desk. Is there enough space in front of it for the chair's size?
Check how high the chair can be elevated and if the armrests can be adjusted so they're at the proper level. You also need a chair that has easy access to the controls.
There are ergonomic chairs on the market today that automatically adjust themselves to fit the ideal ergonomics for the user's body, and with armrests that move together so both are always at the same height.
DON'T LET THE PADDING FOOL YOU
When shopping for a comfy ergonomic chair for your home office, try not to be fooled by the plumpiness of the chair's padding. Some of the cheaper executive office chairs have hugely padded seats that make them look extremely comfortable, however, looks can be deceiving, so avoid them.
So if the chair you like has the right amount of padding and performs all the above functions, your posture will improve and you will avoid straining your neck and back. The right chair will help distribute your weight evenly through your hips and knees too. This will allow you to work more comfortably and be more productive.
For more advice on the correct home office chair for you, contact Pakenham Osteopathy today.
Latest posts by Pakenham Osteopathy
(see all)