07 May

How Pakenham Osteopathy Can Help You!

We know how difficult it can be dealing with aches and pains so we've put together some information about our clinic which may just help you.  It includes some background information about us so you know you can trust us.  We've included what services we provide so you know what we actually have at Pakenham Osteopathy and finally we've spelt out exactly why you should choose us as your health care provider.
Once upon a time…..
Over a decade ago (13 years to be precise!) as 2 very fresh-faced Osteopathy graduates, we decided that we would open a clinic.  At that stage osteopathic clinics existed in Berwick and Beaconsfield but with none in Officer, Pakenham and all the way through to Bunyip so it was decided that Pakenham was the spot for us!
Initially starting out at the back of a health food shop, we quickly expanded and moved to a location on Main Street. Gradually over the years we grew and grew.  Again, we looked for a new location and thankfully we didn't have to look far – an opportunity came up at 46 Main Street and we jumped at it.  The building needed some work so after a speedy 6-week renovation, which at times seemed like our own version of The Block, our new home was complete.  We packed our bags and moved in January this year.
Our brand new, purpose built clinic is everything we could've hoped for. We're very proud of the clinic and would love to share it with you.  Check out our Facebook page here for a sneak peek of our pics!
What we do
Pakenham Osteopathy, as the name suggests, is an Osteopathic practice.  But we're a lot more than that.  We also offer dry needling, pilates and exercise physiology.
Osteopathy
For the uninitiated, Osteopathy is a hands on treatment approach that uses specific techniques like massage, stretching, joint mobilisation and manipulation.  We help to ease pain, restore movement and improve body function.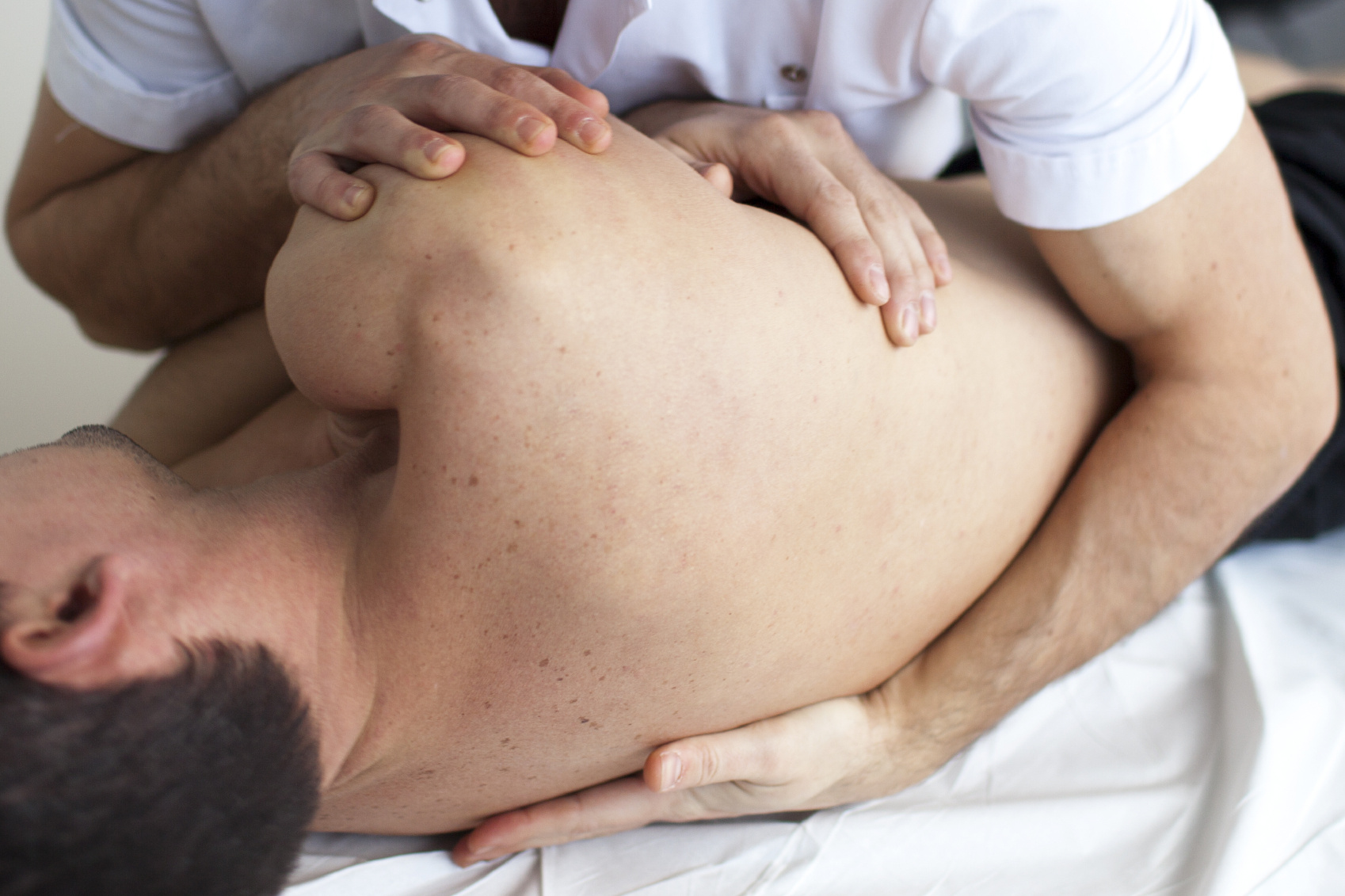 We pride ourselves on giving our patients a clear diagnosis, treatment plan and arming them with information on their complaint so that our patients' understand what is happening to their body. After all, knowledge is power!  For a full description of what osteopathy is please refer to our website by clicking here.
Along with our brand new clinic, another great coup for Pakenham Osteopathy was getting David Sollberger to join us.  David is a local (he lives in Pakenham) and previously operated a Bunyip Osteopathy clinic for many years.  He brings with him a wealth of knowledge having many years' practical experience.  To read more about David click here.
We also employed another local this year, Mirae Payroli who grew up in Nar Nar Goon.  Mirae is involved with the Nar Nar Goon footy club as a head trainer and has been throughout her osteopathic studies. Click here to view Mirae's profile on our website.
Dry Needling
Dry needling is a technique that all of our osteopaths use in addition to their hands on treatment.  It involves inserting acupuncture needles into sore or restricted joints, muscles or tendons to improve their function.  Again, more information on this treatment technique can be found here.
Exercise Physiology
Our latest addition is Exercise Physiology and Pilates and we have had a huge response from our existing clients.  Jaimie Cornwell our Exercise Physiologist joined us in the new clinic and also runs our pilates sessions.
Exercise Physiology sounds very complex but actually it's quite simple.  It involves treating patients via exercise.  In the initial consultation with Jaimie, you will be asked about your injury or area of concern so that a tailored and highly specific exercise program can be given.  For example, after a low back injury specific exercises can be used to rehabilitate that injured area and speed up recovery.  The exercises will also assist in strengthening the lower back to decrease the chances of re-injuring the back and restore movement.
Our gym is equipped with a treadmill, pilates reformer machines, power rack, Olympic free weights, fitballs, therabands and dumbells – all the equipment necessary to assist patients in returning to full health.  Shoulders, knees and hips in particular respond to a graduated and progressive rehabilitation program.  Our osteopaths can take you from the initial stage of recovery where pain reduction is the focus, to full joint rehabilitation at the other end of the spectrum.
For a full description of what Jaimie does in her exercise physiology sessions please click here.
Pilates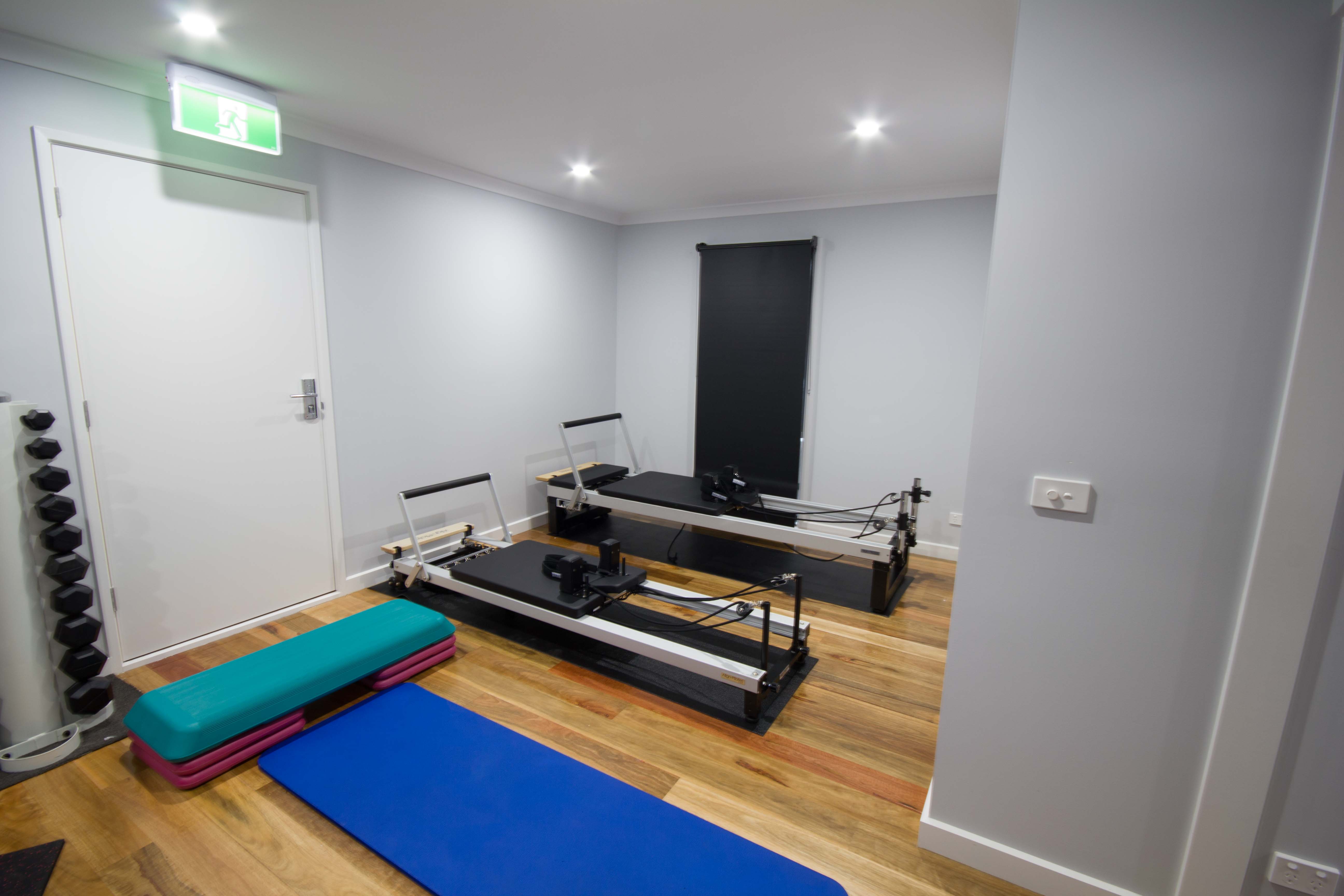 Our pilates sessions have been a hit and Jaimie's classes have almost been booked out from the get-go.  The class timetable is available here.
Pilates at Pakenham Osteopathy focuses on the individual and hence we have a maximum of 3 people per class.  This allows each person to get individual attention during the class to correct poor postures, increase or decrease the resistance of a certain exercise and check that the exercises are performed safely.
We have 2 reformer beds and a mat station that you will rotate through during a Pilates class.
Why choose us?
Obviously we're biased but we think we provide a world-class, first-rate patient experience.  From the moment you enter the clinic we make sure you're looked after.  Our reception staff will step you through the paper work and make sure you're comfortable.
Our practitioners always put you first.  We take the time to listen to you so that we get a better understanding of your condition.  This then allows us to tailor our treatment to YOU as an individual rather than a cookie-cutter treatment or a one-size-fits-all approach.
We believe knowledge is power and so we will give you a clear and concise understanding, in layman's terms, of what is happening to your body and why.
Earlier in this blog you would've read how long we've been helping people in the local area.  We were the first Osteopathy practice established in the Pakenham area having opened the doors back in 2004.  Many of our practitioners have over a decades experience treating patients with their overall aim being to ease pain, restore movement and improve body function.
We know how important your health is to you so we have same day appointments available so that you can receive the care you need, when you need it.  Online booking is also available so you can make an appointment any time of day. Click here to make an appointment today!
We are passionate about the local community and provide sponsorship to various local sporting teams and organisations.  Our most recent recipients include the Pakenham Netball Association and the Pakenham Kindergarten.
To meet our awesome team click here or for more information about our practice click here.
Shane Peace & Skye Andersen